After spending some time in the water on the Southern parts of our country – where the desert meets the ocean – you can really start to appreciate the beauty and rawness of this region.  While driving to our next surf destination, dodging kangaroos and sheep, and friend asked "Have you seen SA Rips?"
Introducing Rich, the talented photographer who has captured the attention and eyes of the Instagram world!  Before you assume this is just another person hitting a button behind a lens, let me tell you that Rich doesn't just shoot from the land – he likes to swim…and swim he does!
With his camera, housing, flippers, steamers and hoodie, Rich Richards bobs around in the middle of the ocean – often in the impact zone avoiding large waves exploding on his head – to take amazing shots.  I think it takes a rare type of person to position themselves where they may be at the mercy of the ocean and its creatures.
For Rich, photography is his thing.  His inspiration comes from the raw elements of the coast, growing up surfing and being a man of the water has given him the gift!
Could you tell us a bit about your background and the path that led you to your current artistic/photographic endeavours?
Most days I can her or see the surf. I've been surfing all my life.  One day a few years ago I decided to take photos of what I see and share my visions to the world.
The way you capture the waves and ocean is really artistic – what inspires you to create your art/photography?
The ocean inspires me; so much hasn't been discovered and it's so magical…
Where would we be likely to see your photography?
Instagram or my website… I would love to have an exhibition to showcase my first work someday.
Can you tell us one of your favourite artists or photographers?
Siv Gravia and Dave Beaty from Elliston.
Describe your dream home and location…
A limestone house that blends into the surroundings, set back on a cliff overlooking Anxious Bay (Elliston) with a beautiful rustic timber deck with built in spa bath, and a staircase to the beach.
Do you have artwork/photography displayed in your home? What kind?
Someone's year 12 artwork of Vincent Van Gogh's 'The Starry Night' that I found in an op shop in Port Augusta 20 years ago, and a lot of my kid's kindy paintings.
Name one time in your home that you could not do without.
Bathtub.
When you're not capturing….
Behind the front desk at the Elliston Caravan Park.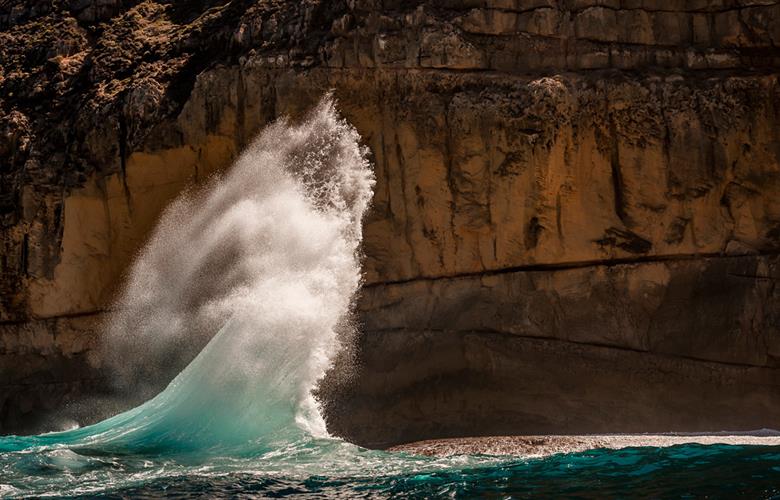 To see more of Rich's amazing work, visit www.sarips.com