Fruity, delightful and cheery; a few words to describe the work of Sydney-based artist Nicole Nelius. Nicole's work celebrates the beauty of the everyday with an energetic and unique play of colour. The mother of two primarily works as an interiors and still life stylist, a true creative who admittedly finds the process of painting a teething process. If you're looking for a piece to adorn your walls that brings joy, look no further…
Can you tell us a bit about your background and the path that led to your current artistic endeavours?
I studied Art History & Theory at university with a minor in Visual Arts.
What inspires you to create your art?
I love celebrating the beauty of the everyday through art. I also both love and loath the process of painting – I feel impatient and lost with it almost every time I begin, but the challenge always ends up being worth it. I love having something tangible to admire afterwards and it's great if it also sparks joy for someone else.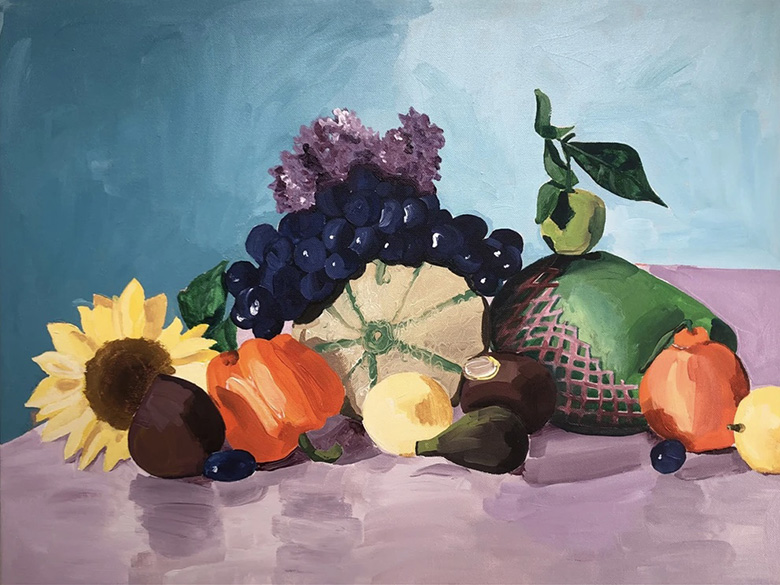 Where would be likely to see your artwork?
I always share my latest work on Instagram and you can contact me there or through my website. I also have select pieces available through Jumbled and Fenton & Fenton.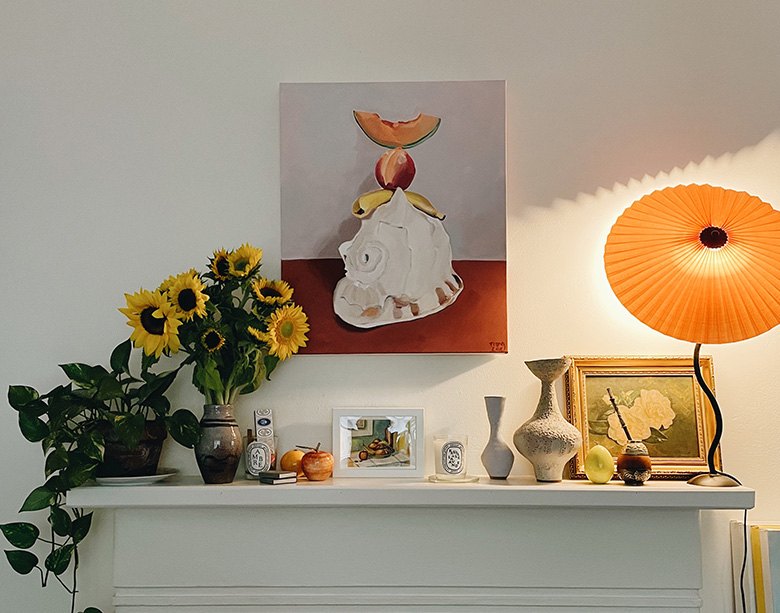 Can you tell us about your favourite artists?
I have SO many, especially contemporary and local – Australia is brimming with talent! I think my first and forever favourite is Matisse though.
Describe your dream home and location.
Somewhere cozy and quiet, with big windows, a cute kitchen and a working fireplace. Dream locations would be somewhere in France (Provence) or Canada (British Columbia). Actually I would be very happy in Italy in the house from Call Me By Your Name.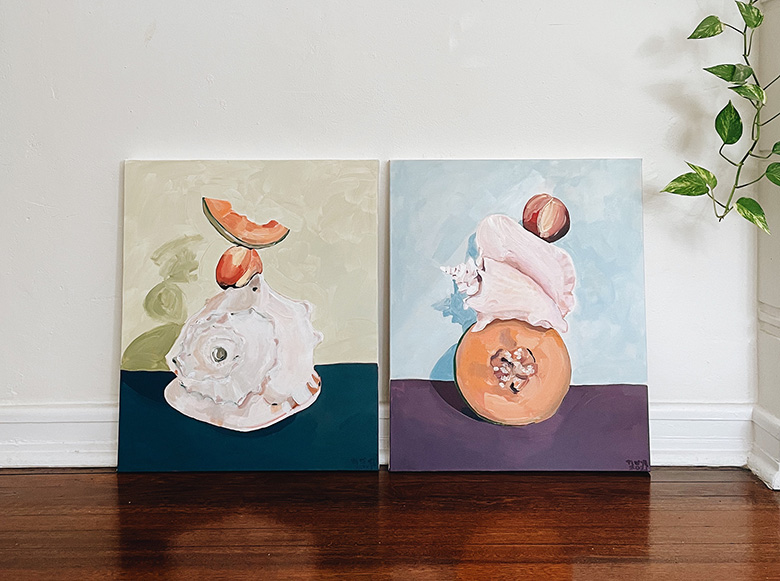 Do you have artwork displayed in your home?
What kind? So much, yes! My works are always in rotation and I have a much loved and ever-growing collection of other's works. Some recently acquired paintings, some that have been passed down (there are other artists in the family). My favourite piece is a vintage Matisse lithograph poster from a show he had in Nice in 1950 – I found it at a flea market in Antibes.
Name one item in your home that you could not do without.
Our stovetop coffee percolator.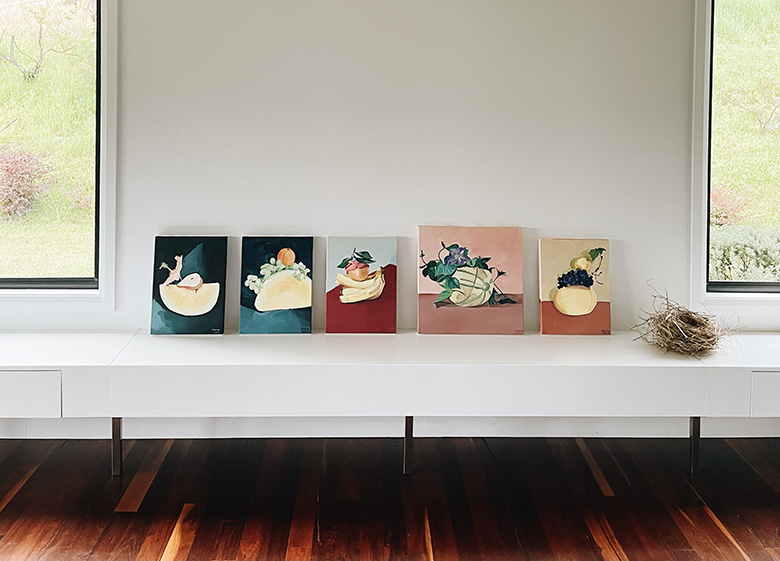 When you're not creating masterpieces, where would we find you?
I'm also a stylist, so out shooting interiors or still life advertising. I'm a homebody, so I'm happiest at home with my boys…or ideally alone!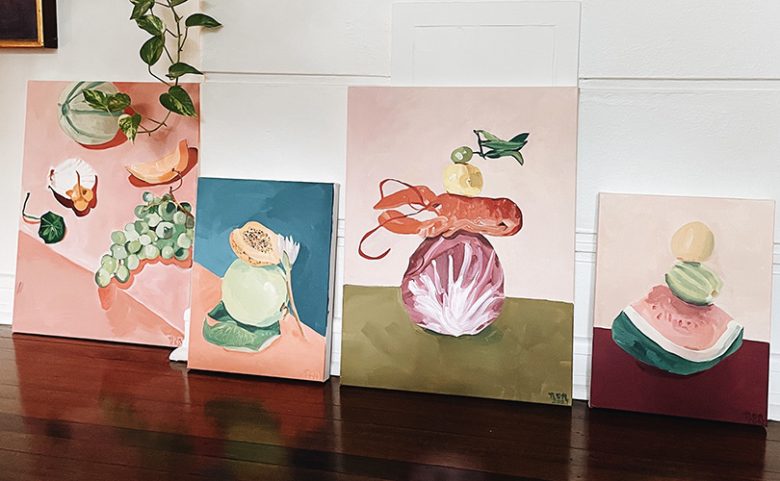 See more of Nicki's work here.