Anyone who knows our style will know that we believe a room isn't complete without a touch of native foliage to soften the look.  With this in mind it was love at first sight with Kimmy's botanical series and, well, all her work for that matter!  Each piece has been delicately, digitally created as if they were made with careful brush strokes.  Acquiring a piece of her work for your home would be like having a vase of flora that will never get old.  Kimmy, your work is beautiful and we can't wait to have a piece for our own walls!
Could you tell us a bit about your background and the path that led to your current artistic endeavours?
I am a graphic designer by trade – having completed my Bachelor of Communication Design in 2004.  I worked in the commercial industry for about 10 years but my real passion has always been home interiors.  I used my skills in digital illustration to take the leap into the fine arts.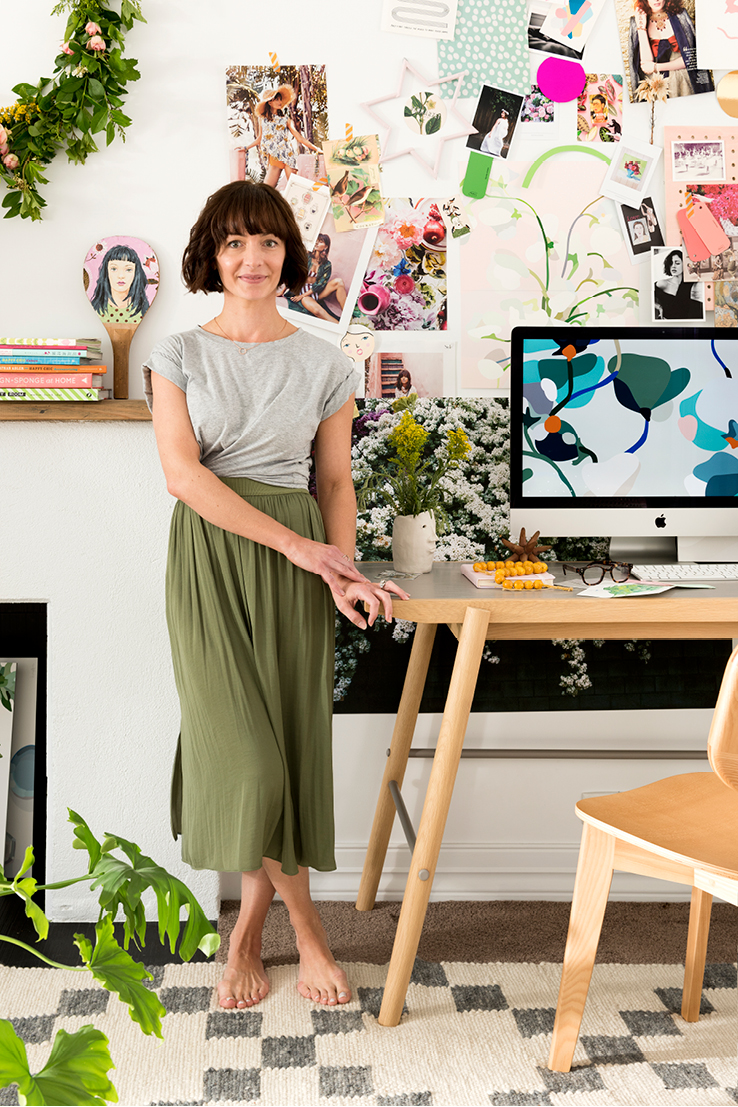 What inspires you to create your art?
As you might be able to tell….I am inspired by nature!  Flowers, foliage, plants…I stop still in the street if I see a beautiful tree!  I always have my phone ready to snap anything that I'd like to draw.
Where would we be likely to see your artwork?
On screen you can see my artwork in lots of places – like Instagram, my website or over at the Greenhouse Interiors website.  To see it in person there are quite a few boutiques who stock my work now and will have a piece framed and ready to hang.  You can see my list of stockists here.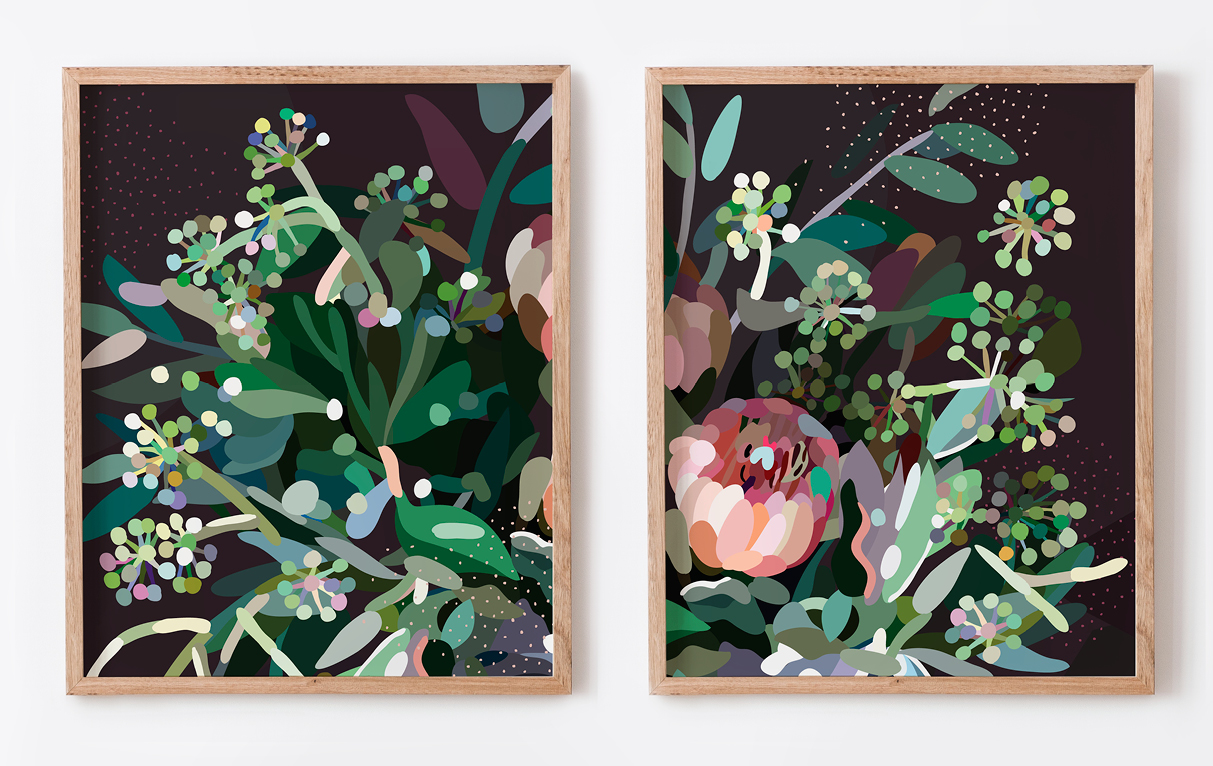 Can you tell us one of your favourite artists?
Oh I have so many!  Australia is brimming with amazing talent.  I really love the works of Leah Bartholomew, Ali McNabey-Stevens, Kate Jarmen, Elizabeth Barnett, Caroline Walls, Sandra Eterovic, Beci Orpin and Lisa Lapointe (just to name a few!).
Describe your dream home and location.
I think I'm living in my dream home right now….  It's an old timber house with wooden floors and giant windows.  We bought the house two years ago and painted the whole interior white, which shows off our eclectic art works, trinkets and plants.  We are located in East Geelong which is a gorgeous, leafy area of Geelong and in walking distance to many cafes, parks and boutiques.  It's such a beautiful place to raise my boys!
Tell us about the art in your home…
We have collected art as well as trinkets and treasures from all of our travels which we like to display.  We have art from South America, timber carvings from Africa, a macramé wall hanging made locally, and lots of random prints by mostly Australian artists.  I believe you should display anything you fancy and it will all somehow work together.
Name one item in your home that you could not do without.
Our fiddle leaf fig which is almost as high as the ceiling!  We've had him since he was only waist height and almost killed him at one stage but we've found the perfect spot and he is thriving.  I think the most beautiful home décor items are the ones that are grown!
When you're not creating masterpieces, where would we find you?
Walking the streets of East Geelong with my two boys Walter (3yrs) and Arthur (1.5yrs) visiting the park, botanic gardens or our local café!