This great little leather-look bedhead is the perfect weekend DIY project. Watch our video to see how to make your own!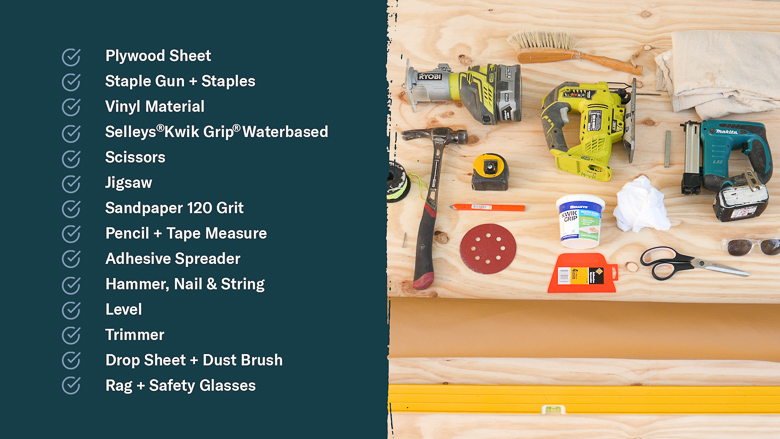 Step 1 : Mark the Shape
We have chosen a curve, so use a pencil and string to mark out an even curve onto your ply.
Step 2 : Cut the Shape
Use a jigsaw to cut out the shape you've marked. Lightly sandpaper to smooth out any splintery edges.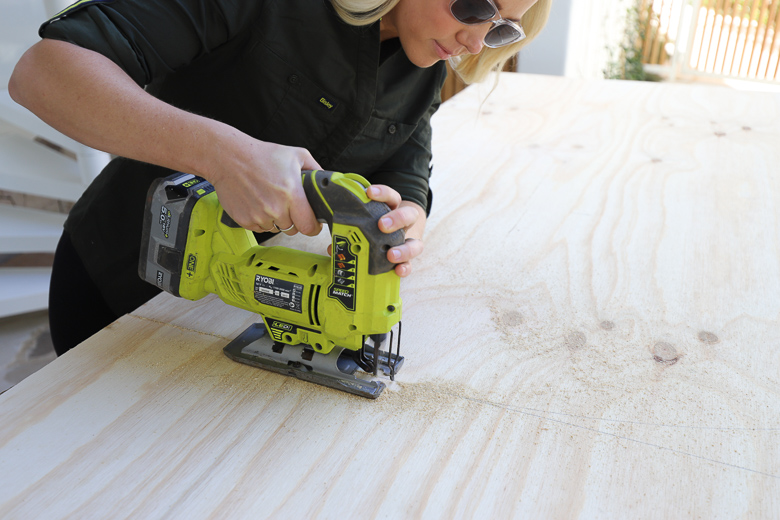 Step 3 : Cut Fabric
We've chosen a leather-look vinyl. Lay your fabric across the ply and use scissors to cut the fabric to suit your shape, leaving about 50mm overhang.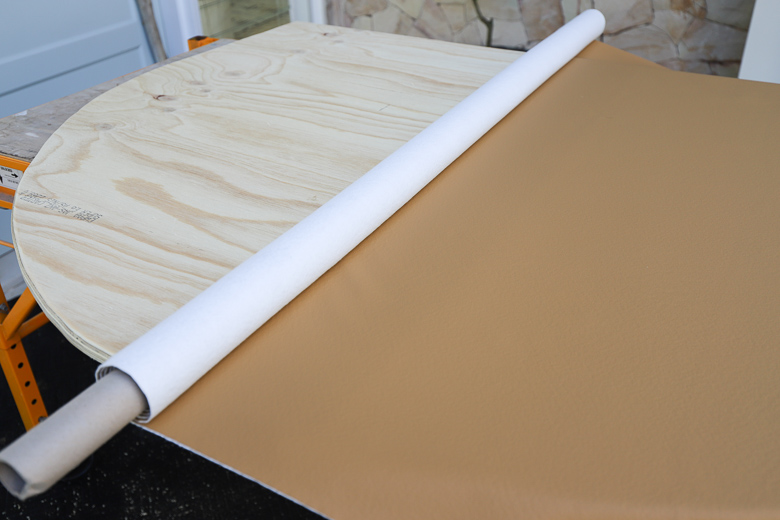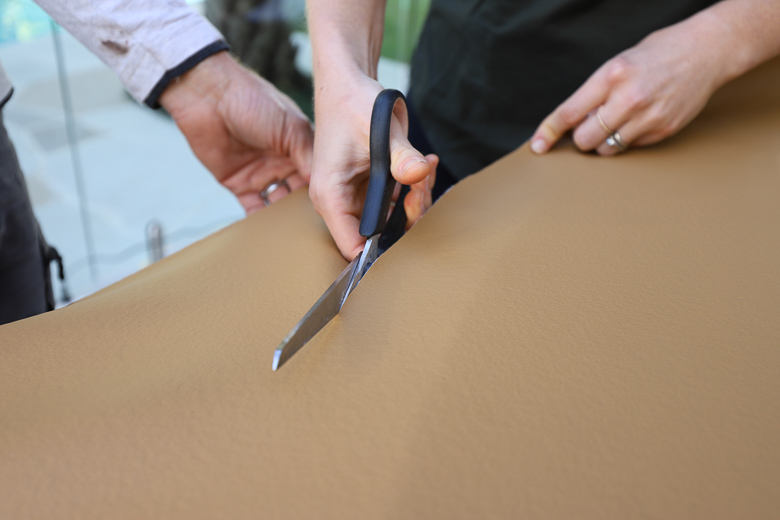 Step 4 : Apply Adhesive to Both Surfaces
Dust off all surfaces. Apply adhesive to both surfaces evenly and let sit for 20 minutes, or until touch dry.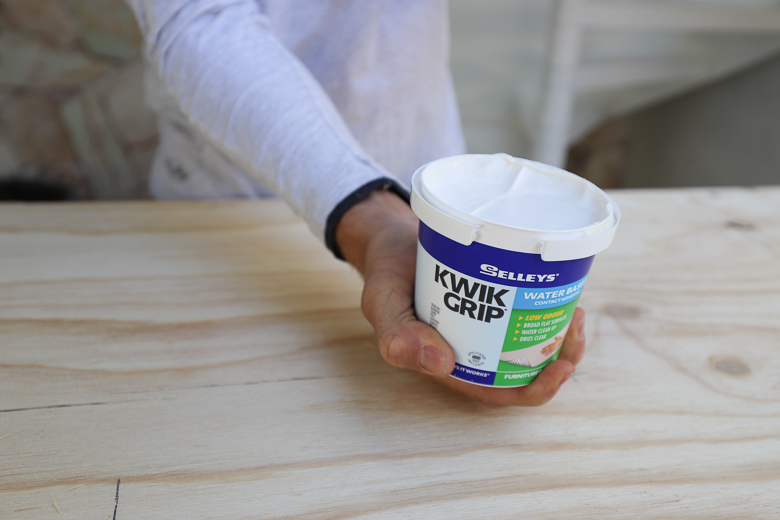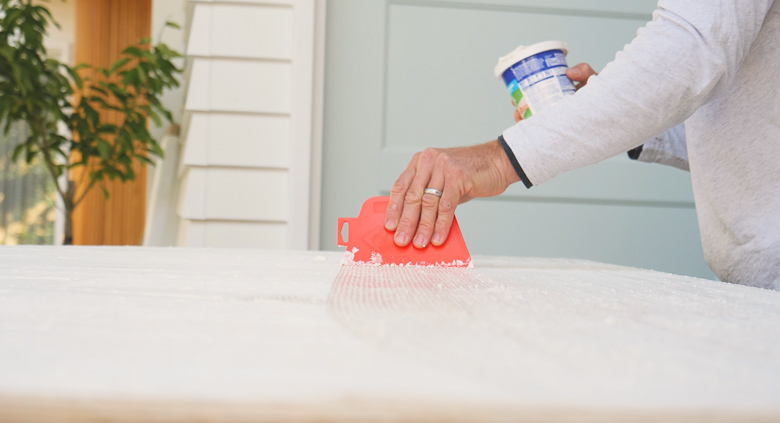 Step 5 : Apply Fabric to Ply
Lay both surfaces together and push down firmly to ensure you have good contact. We've also used a staple gun to secure the fabric overhang we allowed on the reverse.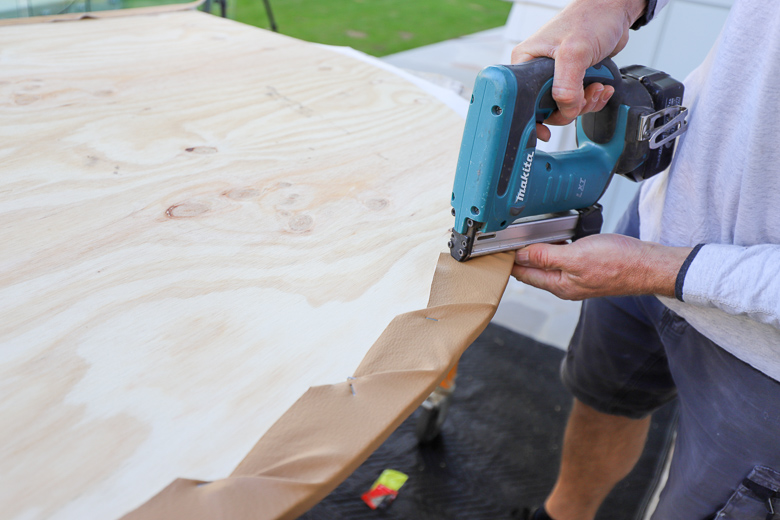 Step 6 : Ready to Style!
Place behind the bed and style.