Byron Bay based Ania Caffarena has travelled the world creating art wherever she goes.  Arriving in Australia in 2015, she embarked on a solo road trip across the continent.  From Darwin to The Red Centre, the Great Ocean Road to Bruny Island and back up to Noosa, Ania began creating whales from materials found along her travels, and continues to do so from her home base in Byron Bay.  I love the versatility of Ania's pieces, which can be hung on the wall, placed on a mantle or framed. They'd make a beautiful layered addition to any coastal home.
Can you tell us a bit about your background and the path that led to your current artistic endeavours?
Well, I grew up in an artsy family so I've always been encouraged to express myself through art and crafts.  My wonderful mum taught me how to weave baskets, paint on silk, work with clay – basically everything fun we could think of!  It was pretty natural for me to keep walking that path going to art school and then studying design at Uni.  Creating things is just a part of who I am, I wouldn't be complete without it.
What inspires you to create your art?
I've always been living by the ocean, and I feel a really deep connection with it. When I'm in the water I just get the giggles!  It gives me happiness, calmness, and clarity.  I guess I started to shape sea creatures because they give me that same feeling, and I think there's nothing more beautiful and powerful than nature to be inspired by.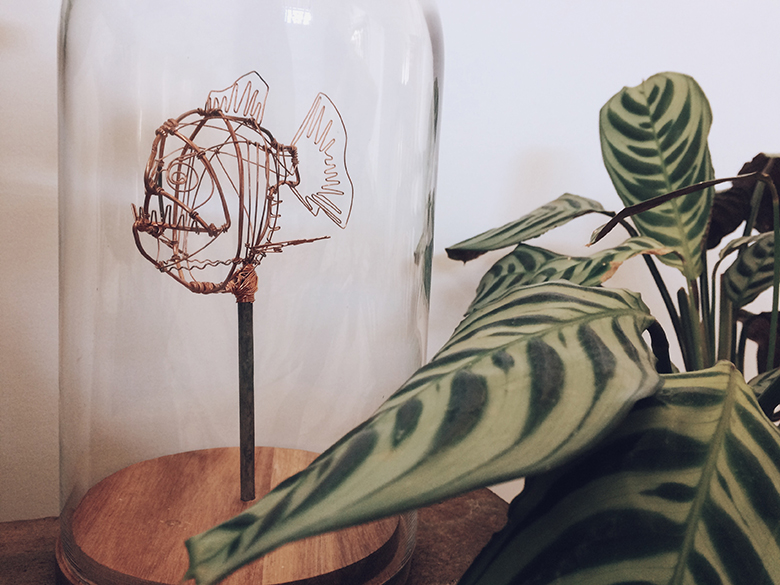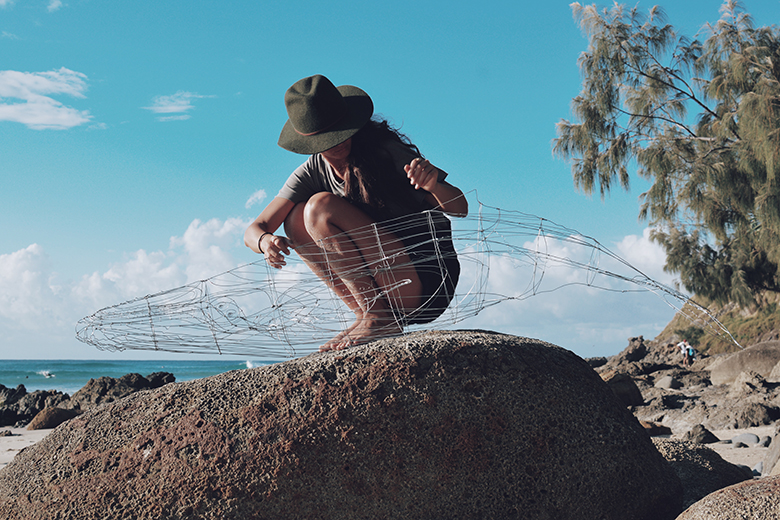 Where would we be likely to see your artwork?
I like to think I've been selling my art to like-minded people, people that 'get' what I'm trying to communicate.  Once I received a thank you email, somebody had just bought a Humpback Whale from me and told me they absolutely loved it and that it was now hanging in their porch, looking at the ocean and at its humpback sisters migrating North/South.  That email really made me smile and love what I do.
Can you tell us one of your favourite artists?
Oh, I've had so many phases, I really wouldn't know who to pick – too much good stuff out there!
Describe your dream home and location. 
I dream of the day I'll be able to build my own place.  I want to design every single part of it from the house itself to the very last little details.  It's basically going to be an extension of myself.  I would like to have lots of green around me, but still be near the ocean.  I need to open my windows and see the deep blue!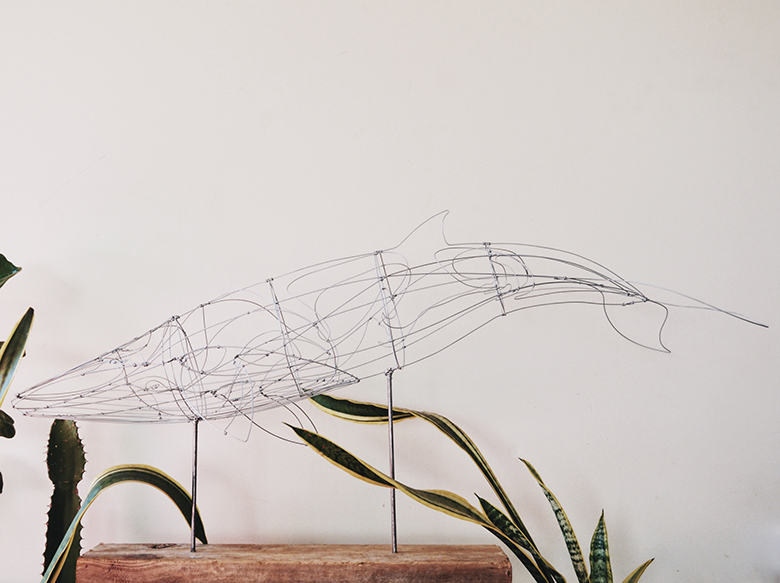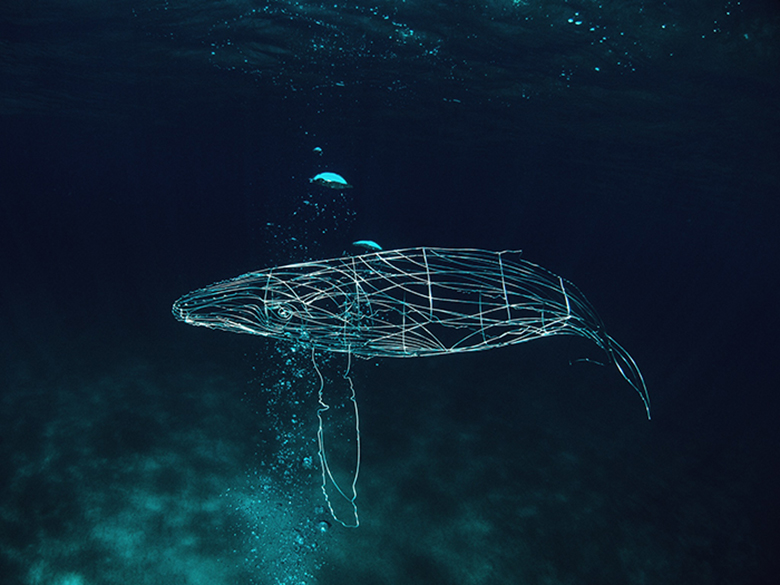 Do you have artwork displayed in your home?  What kind?
I do have some of my sculptures and a couple of my own paintings.  I like to keep things simple and clean, using natural tones, so I mostly use plants and wood and little treasures I find on the way; like a shell, a feather or nice banksia branch.
Name one item in your home that you could not do without. 
A nice mug for my tea.  I always have a favourite mug, and ridiculously enough I'm really protective of it – I can't help it!
When you're not creating masterpieces, where would we find you?
Probably walking and playing with my crazy little dog, or chilling and enjoying the sun on the beach like the good lizard I am – with a good book to read.
Ania creates custom pieces.  Visit her website to make an enquiry, or see more of her work on Instagram.