I was instantly drawn to the beautiful line works of Amy Hunter. Her work complements our organic and textured style so well. You all know how much we love supporting local so we were stoked to hear Amy was a Coastie also. I styled our study nook at Long Jetty Reno using one of Amy's gorgeous pieces and the simplicity of the stunning piece was exactly what our shelf needed.
Could you tell us a bit about your background and the path that led to your current artistic endeavours? 
Growing up on the Central Coast I have always enjoyed drawing and painting from a young age, being inspired by shape, colour and nature.  I studied Interior Design after I finished school which quickly inspired me to focus more on my artistic abilities.  It wasn't until early last year when I really started sharing my artwork after my sister asked me to create a few artwork pieces for her apartment.  I drew her portrait with one line.  Art for me is a sense of freedom and being able to express how I feel on paper – especially without lifting my finger.  I find it interesting what I create in one continuous line as every artwork is different.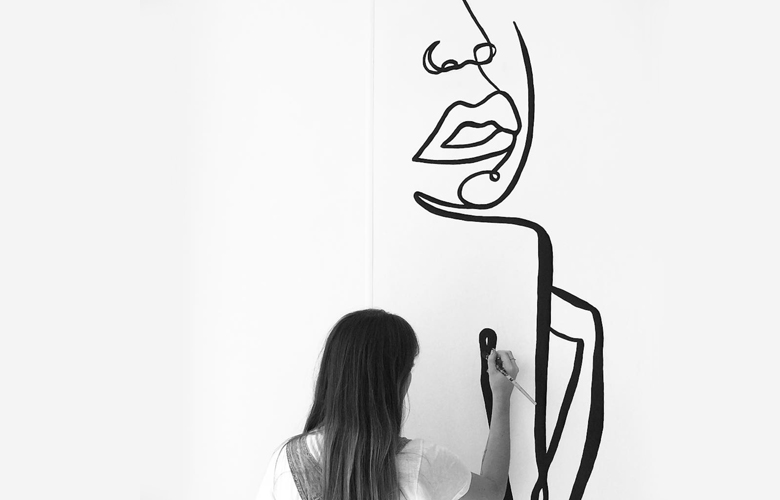 What inspires you to create your art?
Female form, reflection of feelings, uniqueness, mountains, oceans, desert and the jungle.
Where would we be likely to see your artwork? 
You will find my artwork through my Instagram page.  As well as in The Plant Room in Manly, Like Minds Cafe in Avoca Beach and Plain Janes in Long Jetty.
Can you tell us one of your favourite artists?
Picasso, because of his humble beginnings, beautiful contrast of his line artworks and abstract portraits.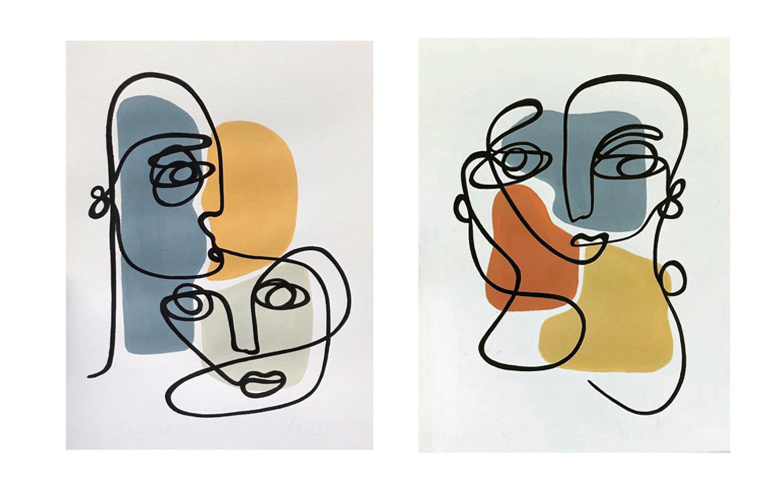 Describe your dream home and location.
My ideal home would be in the countryside but not far from the ocean where I would be surrounded by simple living.  My dream home would be minimal with large windows for extra light, with raw natural interiors and architecture.
Do you have artwork displayed in your home? What kind?
Currently I have a few pieces of my own artwork on display.  One I particularly love, which is a focal point in my lounge room, is of a seated lady admiring the world she sees.
Name one item in your home that you could not do without.  
I probably couldn't do without all my indoor plants.
When you're not creating masterpieces, where would we find you?
I would be outdoors, bush walking or exploring places around our national parks on the Coast. You may also find me making coffee or doing yoga and pilates.