We first met Ali through the gorgeous Julia Green from Greenhouse Interiors.  As living and dining week approached during our time on 'The Block' we contacted Greenhouse Interiors to see if they had any suitable art for sale.  Julia Green invited us to come down to the studio as she felt that she had an artist who would be perfect.  Ali was there to meet us and we knew straight away her work was perfect for our block apartment.  We instantly felt a connection not only to Ali's work but to Ali herself.  We'd been away from home for almost three months at this stage, and meeting Ali and Julia was like catching up with family.  I will always be grateful to Ali for her amazing work in our entry and dining room on 'The Block' and look forward to one day hanging her work in our own home.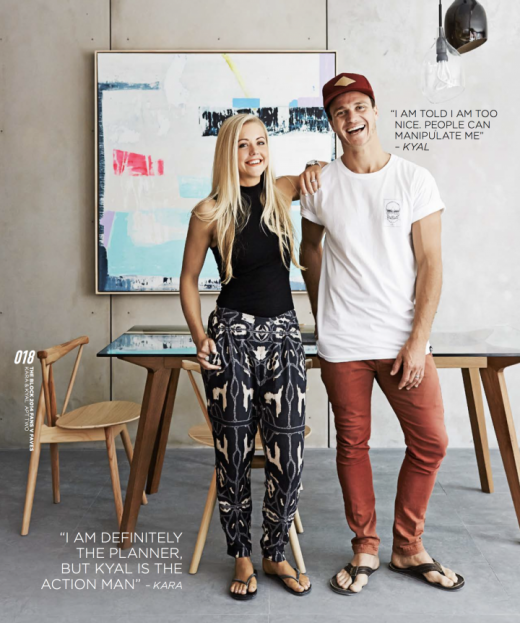 Could you tell us a bit about your background and the path that led to your current artistic endeavours?
I was born in England but have lived all over the world as a result of my father's job.  We eventually settled in Northern Ireland where I completed my secondary education, then went to Edinburgh College of Art for my Honours Degree with further Fine Art studies at Saint Martins School of Art in London.  Since then I have lived and worked in Paris, Hong Kong and London.  I met my Australian husband in London and then moved to Melbourne where I now live with my three children and Ted my dog.  It was after the birth of my third child that I really started throwing myself into my life drawing and putting my artwork further up my priority list.  I met Julia Green from Greenhouse Interiors as a fellow school mother, saw what she was doing and knew I needed to be a part of her world.  She took an artist's dream, and turned it into a commercial reality.  Many artists don't know how to do this part, so it was a match made in heaven!  The fact that we have become good friends and understand what is important to each other makes it a partnership that is very valuable.  My work is now sold through Greenhouse Interiors, and my own website.
What inspires you to create your art?
My art practice always starts with mark making, I'm messy….very messy and I find the preliminary painting part is fun.  It's when the painting actually starts to take shape that I have to start thinking and be careful to not go too far or get too literal…it's not the style of painting that I respond to.  I know the minute I have gone too far, and the painting has lost it's life…eventually I have to leave it up to the painting and it takes me where it wants to go.  As an abstract painter the memories and thoughts are the things that transpose themselves onto the canvas; and then hopefully connect in someway successfully.  I don't work conceptually so it's hard to wrap up in a sentence what inspires me but my memory of landscape is always the default thought and I believe I think too much – sometimes this can be a bad thing – but when it comes to my artwork there is always a huge mind file to draw upon.
Where would we be likely to see your artwork?
Online mostly, or directly through me at my studio.  However, I will be having my first solo show in Melbourne's Flinders Lane mid next year (2018) where I will be show casing a new collection of works.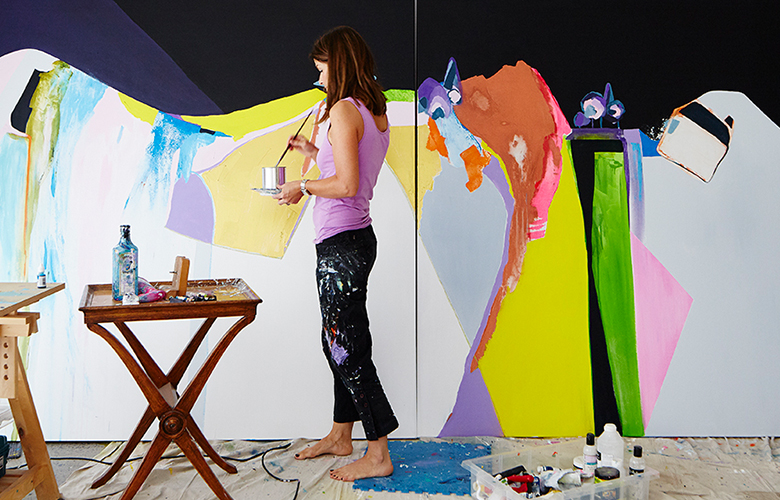 Can you tell us one of your favourite artists?
Dame Elizabeth Blackadder.
Describe your dream home and location.
The aesthetic and location for my dream home and location could change at any point since I am quite transient and practical.  At the moment however, I am lucky enough to live close to the beach so that location is ticked off, and my current architectural thoughts are of a Palm Springs-type vibe which has been ignited by the purchase of a late 70's/early 80's house that we are probably going to renovate.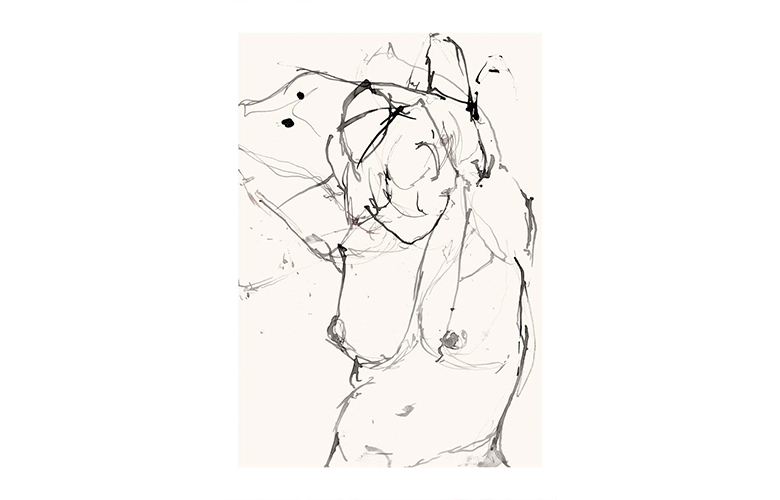 Do you have artwork displayed in your home? What kind?
I do have my own artwork displayed in my home and nearly all of them are original oils or acrylics on canvas…I will have to save up for other artists' work!  If I could have an Australian artist on my wall it would be William Mackinnon.
Name one item in your home that you could not do without.
Couldn't do without my family.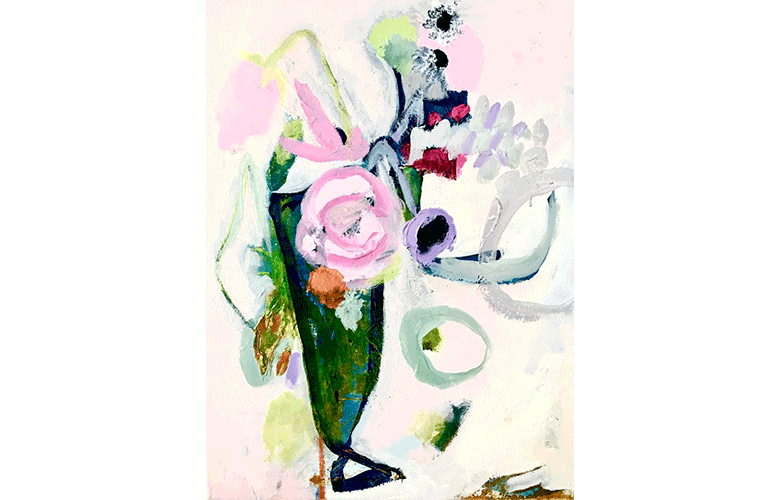 When you're not creating masterpieces, where would we find you?
You can find me at yoga, pilates, walking Ted on the beach, having breakfast with friends and generally being close to home.