Initially, this project was realistically less about the cubby house and more about the fact that a backyard blitz was required on our rear courtyard. To paint a picture for you, this space sits completely separately from our main backyard (which flows off all our main living areas) and is accessible from bifold doors adjacent to the rumpus room. When we finished the build roughly 12 months ago, this was the neglected area used to store excess building materials, kids outdoor toys, weeds and plants we hadn't yet found a home for. Although the rumpus room has a huge picture window that looks out onto this space, we've kept the sheers closed and mostly ignored this area until we recently psyched ourselves up to finally tackle it.
Having said that, much of our hesitation to finish this yard stemmed from the fact that it is a small area, yet we knew we wanted to pack a lot in. We didn't want to rush in and finish it for the sake of it being finished. Over the last 12 months, we thought long and hard about what we actually wanted and would use in this area. For me…it was a veggie garden. For the kids…it was a cubby house, and for Kyal…a pizza oven. But of course, we wanted it to look great and be a space we were proud of, especially given the connection of the rumpus room which is such a hub when we're entertaining.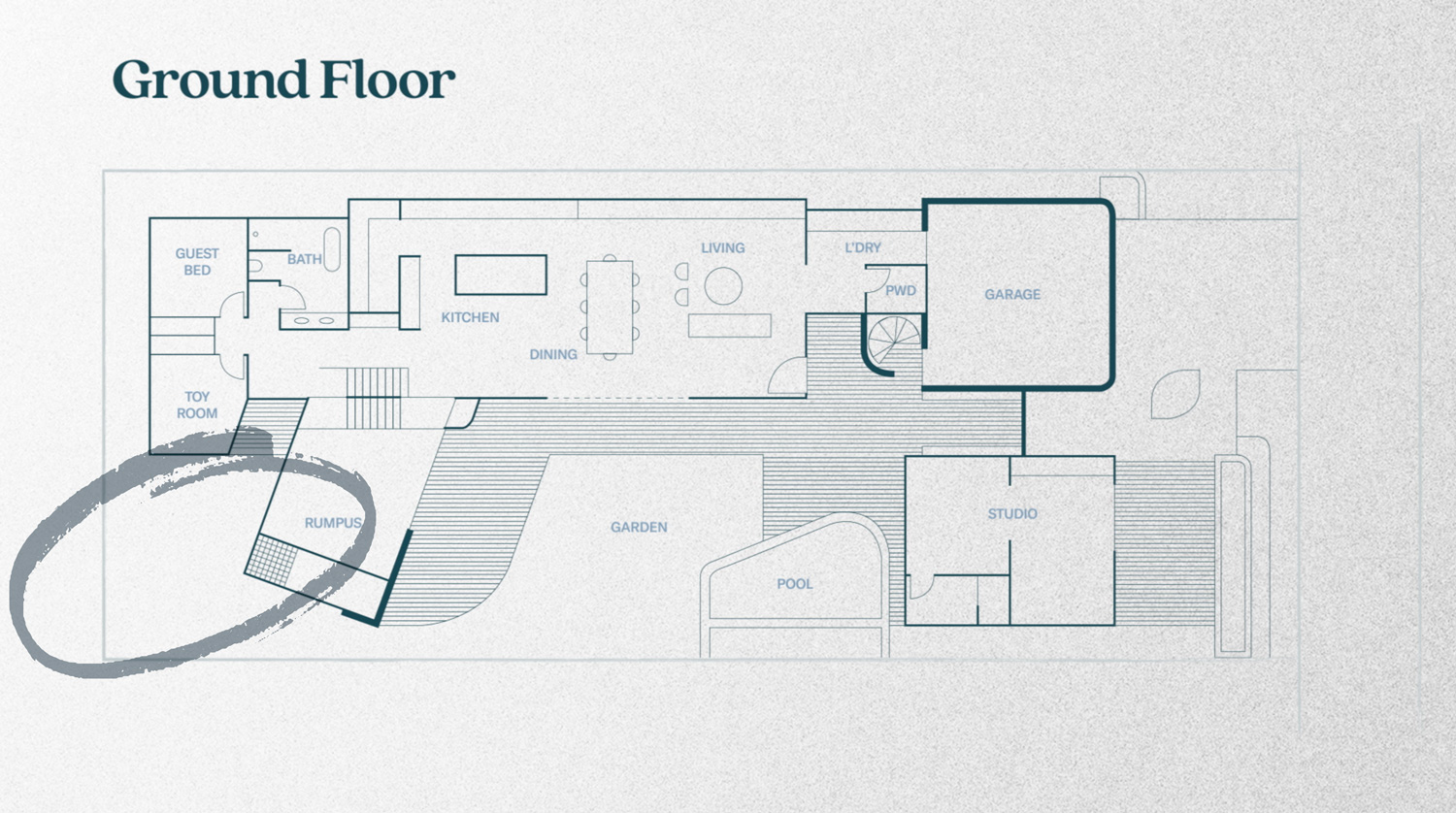 Our whole inspiration around the cubby house stemmed from the main house. A 'mini' version of #bluelagoonbuild with similar finishes. The blackbutt timber battens are all leftover from the build of the main house and we've used Scyon Linea weatherboards from James Hardie painted in Taubmans 'Secret White'.
Internally, the cubby house has been clad with Easycraft Semi Exterior VJ Board, and I've created my own custom paint colour 'Norfolk Cubby' using the Taubmans Coloursmith App. I've included the QR code for the colour if anyone wants to sample it for their own home or DIY project.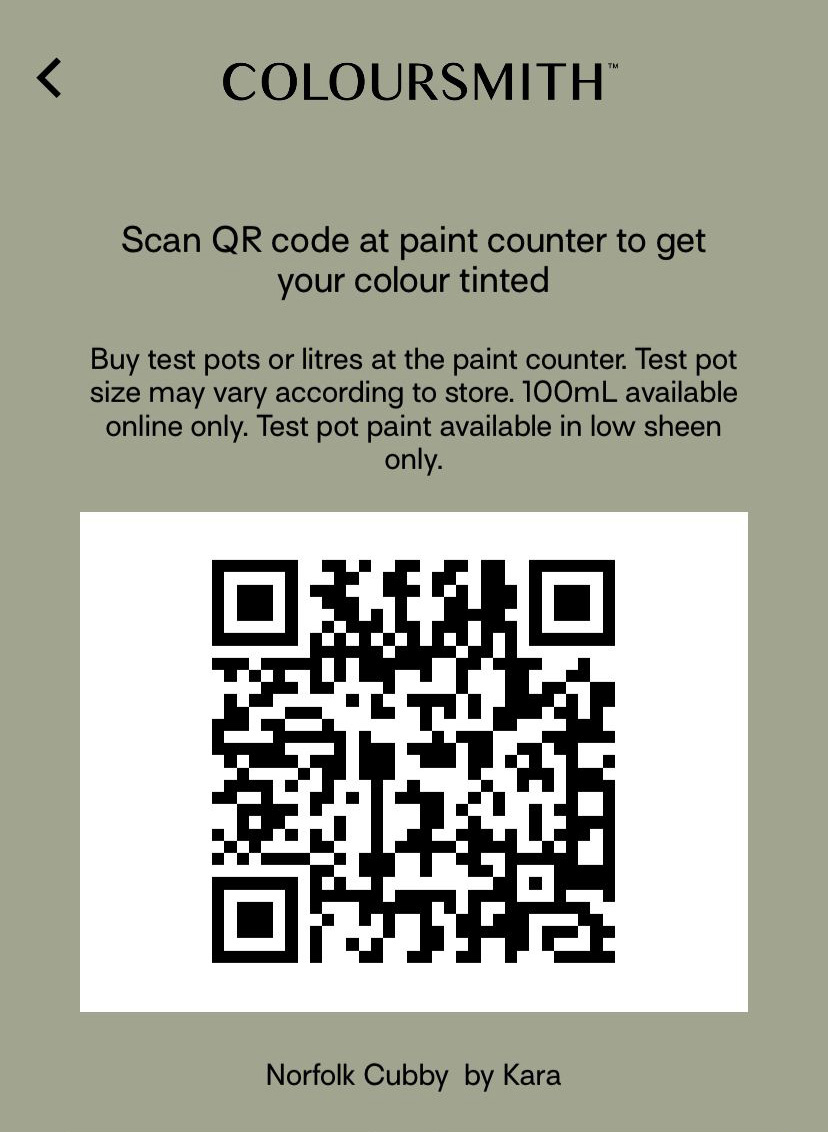 Similar to our cubby house build at Toowoon Bay Beach House we couldn't find a slide that wasn't plastic so Kyal has made his own using sheet metal and marine-grade ply. We sourced the sandstone for the vegetable garden and retaining wall from a local quarry at Mangrove Mountain with the help of Stone Co Stone Masons and the sandstone steppers were left over material from the main house pathways.
We sourced the pizza oven from Polito Wood Fire Ovens – a family owned business who we actually met back in 2015 on Reno Rumble when we were renovating in Melbourne. We chose the Donatello Medium with a rough cast finish for a more traditional look. We're definitely amateurs in the wood fire cooking department but looking forward to perfecting this over time and sharing some yummy cook ups with friends and family!
Head over to our Instagram or Facebook to watch the full makeover video.