I'm sure any parent can relate to the instant love you have for your little one when they enter the world, but with that comes the overwhelming responsibility to protect them from harm.  I clearly remember holding Ziya in my arms as a newborn and thinking "How am I ever going to let him do things like surfing and play sport?!"  I just thought he was way too precious.
Fast forward a year and he is a little pocket rocket!  It's such a thrill watching your baby learn new skills and develop into a child.  As they learn to do more, you become confident in each new skill they learn, and now I can totally see him out in the waves in years to come.
In the past four months, Ziya has gone from taking cautious steps between pieces of furniture to flat out running.  At the moment, I only have to turn around for a second and he's off!  It's this reason, and the fact that summer is well and truly here that we've partnered with Royal Life Saving Australia to urge parents not to become complacent about their child's safety around water.
In conjunction with the 'Keep Watch' program, Royal Life Saving Australia has launched new research to ensure parents and carers remain extra vigilant around water, aiming to prevent drowning deaths of children under the age of five. Tragically, the statistics are alarming – 461 children under the age of five have died due to drowning in Australia over the past 15 years – an average of 31 per year.  Of these, half were in home pools and spas, and active adult supervision had either lapsed or was entirely absent in all cases.
Having just completed the swimming pool at our latest project, Long Jetty Renovation, we've been lapping up pool time with Ziya.  It was really alarming to learn that in NSW, 62% of drowning cases the child gained access to the pool area through either a faulty fence or gate, or a gate which had been deliberately propped open, allowing the child to enter the pool area unaccompanied.
With the warmer weather well and truly upon us, it's a timely fact that almost half (46%) of toddler drowning deaths in home pools occurred in summer, with one fifth (21%) on a Sunday.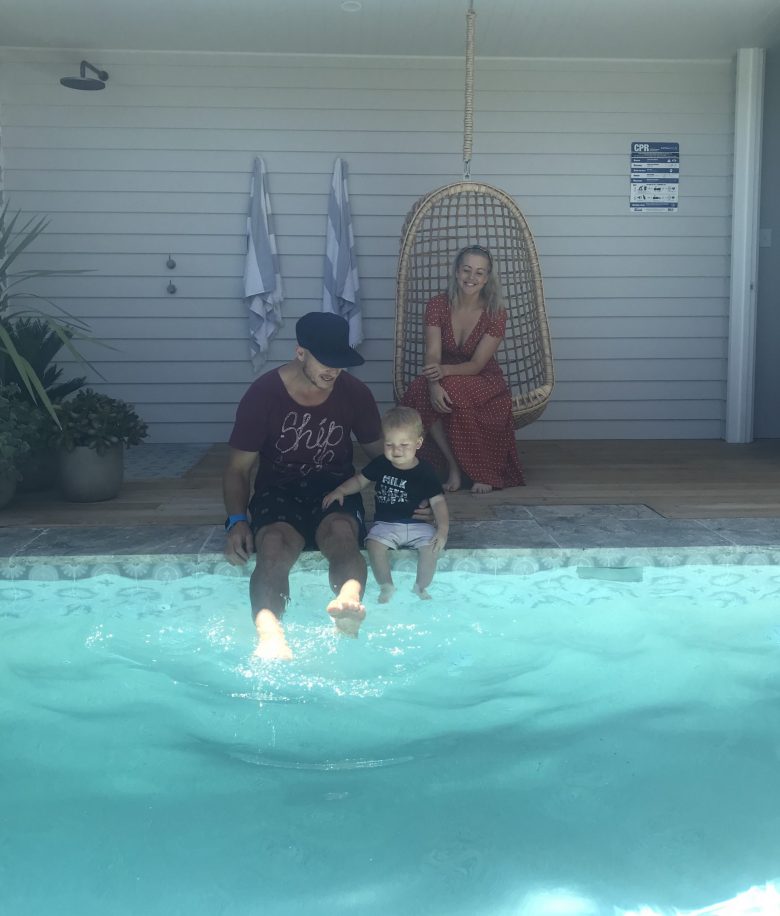 We urge all parents and carers to familiarise themselves with the Royal Life Saving's Keep Watch program, offering resources and educational programs including First Aid training and swim safety lessons to reinforce the four key drowning prevention actions:
Restrict access to water
Teach children water safety
Learn how to resuscitate, and above all:
Active adult supervision – ALWAYS KEEP WATCH
Here are some great tips to ensure active supervision is always maintained around the household pool:
Be Prepared: Always make sure you have everything ready BEFORE going swimming e.g. towels, goggles, dry clothes, drinking water
Be Close: Always be within arm's reach of your child/children
All of your Attention: Focus all of your attention on your child/children and watch, talk and play with them when they are in the water
All of the Time: Never leave your child alone in the water or in the care of an older child
Visit
Keepwatch.com.au
and join the conversation online via Facebook, Twitter and Instagram, using #KeepWatch