Would you believe it if I told you an estimated 8 million tonnes of plastic waste enters the ocean every year? This adds to the 320 million tonnes of waste and pollution that is already there! When hearing stats like this, it's easy to feel as though any positive contribution you make to the environment is futile, but imagine the difference if everyone started making small changes.
That is exactly how the concept of Take 3 for The Sea began. Inspiring others to take 3 pieces of rubbish with them when they are down at the beach, park or …anywhere. They're solving a big problem with a simple solution. Ten years on, Take 3 have built a global movement of people who are connected to the planet. They're all about motivating individuals to make small changes for the betterment of the environment. Whether they're delivering education programs in schools and surf clubs, running community workshops or advising organisations on sustainable practices – these guys are making a true difference!
Take 3's simple philosophy really resonates with Kyal and I, so when they let us know they were getting the keys to their very first office space, we were keen to jump in and give them a hand. Up until this point, Take 3's founders, employees and volunteers have all been either working from home, or cafes and shared spaces – which meant logistically that paperwork, files, merchandise and event equipment has been scattered. A centralised office with the help of a grant from the Central Coast Council will now mean they can create a true sustainability hub to service the needs of the organisation, deliver workshops and events to the community and continue to do amazing things!
A huge thank you to the amazing companies and tradies that have donated their time and resources to making over this space. I've created a detailed list of products and trades for each space in Take 3's new headquarters.
Main Communal Space
Let's be honest, this place was a bit of a dive. I'm not lying when I say that the first inspection resulted in my ankles being covered in fleas. The main living area had no windows, so even on the sunniest day it felt dark and drab. It's no surprise that Kyal's first port of call was the addition of two Velux skylights. This was hands down the biggest transformation internally.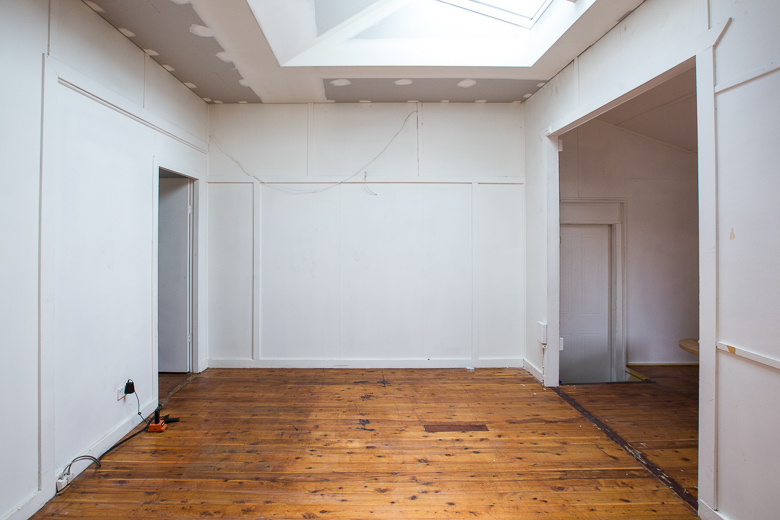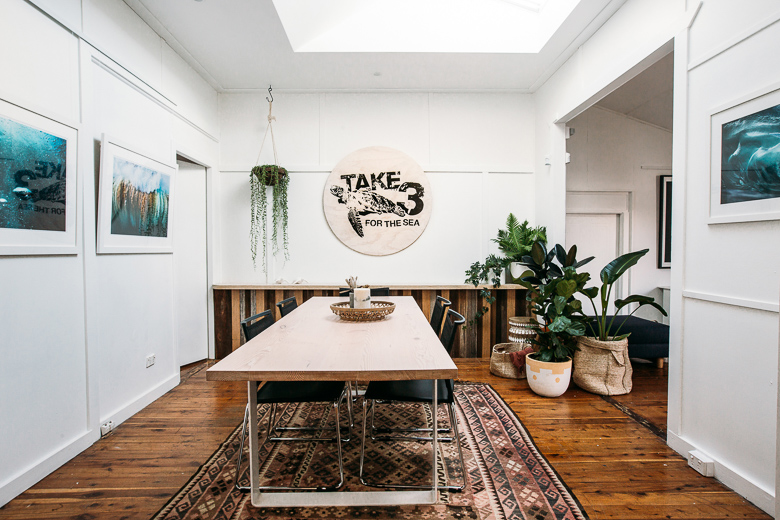 Kitchen
For all the details on the kitchen makeover, check out our journal, 'The $1500 Kitchen Makeover'.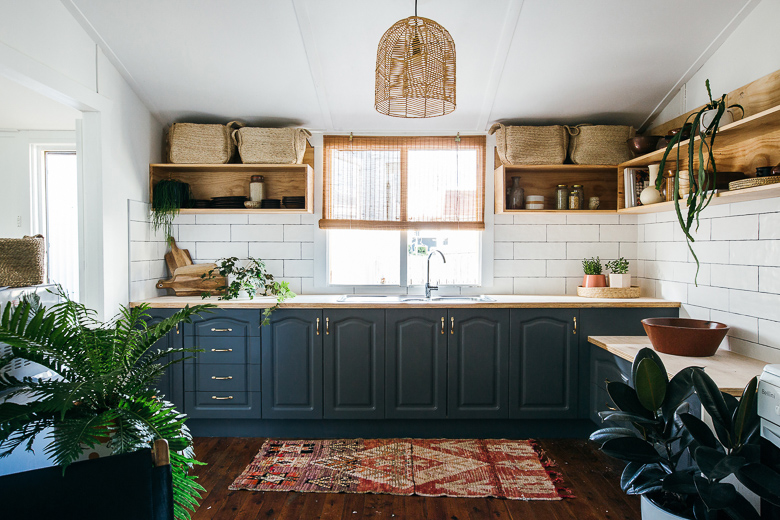 Chill Out Zone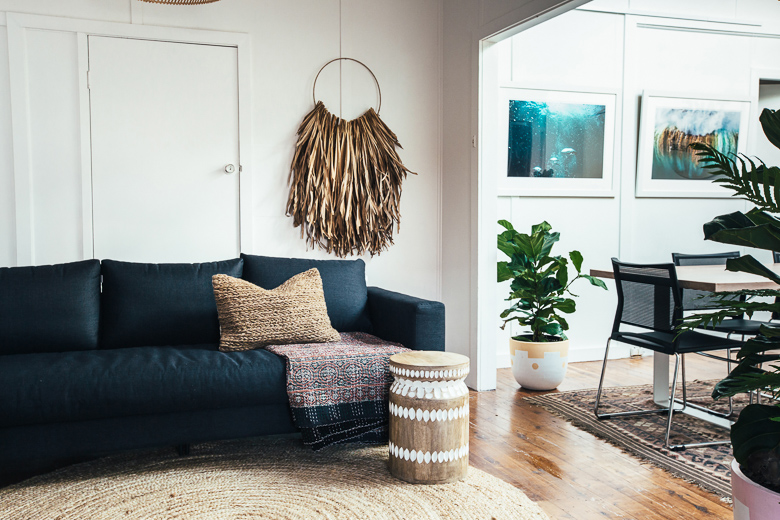 Exterior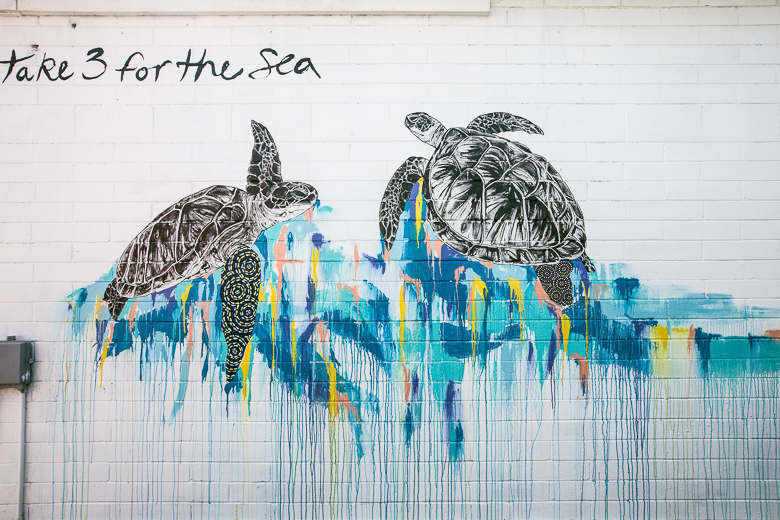 Bathroom