Planning windows and doors might seem easy enough – but with so many options now on the market, it's something you need to carefully consider.
When we first decided on which windows and doors to use in our Long Jetty Reno, we had to first look at each area and decide what the area was going to be used for. When thinking about our kitchen/dining area that flows out to the entertaining area, we had to weigh up the pros and cons of sliding vs bi-folding doors. Both doors are visually appealing and offer benefits, but in different ways.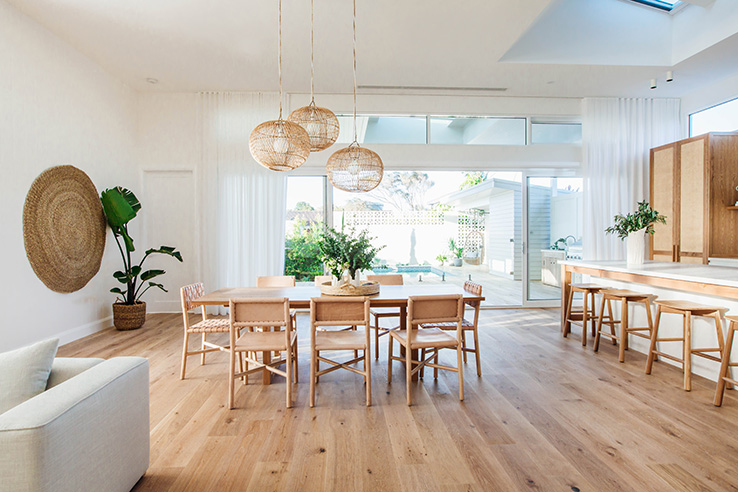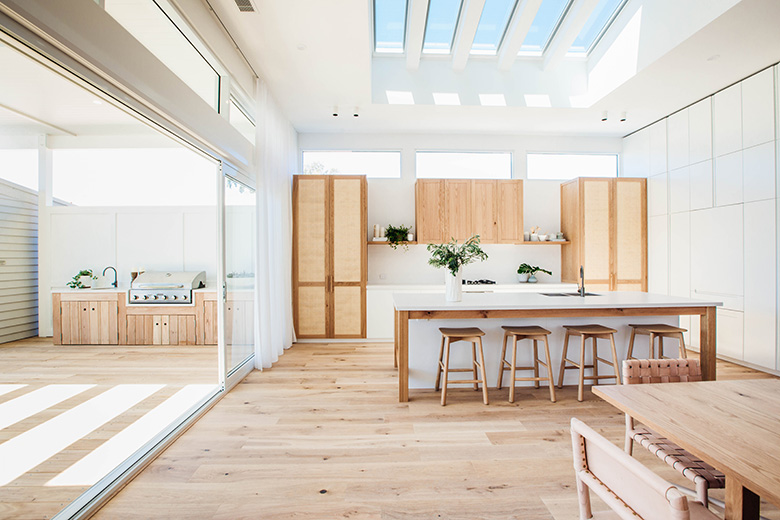 In this room, we've chosen the sliding door rather than a bi-fold for a number of reasons:
1. The opening is quite wide, and we wanted maximum panel spaces so we could really showcase the view out to the pool area;
2. A bi-fold would have meant more double-thickness vertical lines, which in our case would have detracted from the view to the pool area when the doors are closed;
3. Bi-fold panels need to open outwards, stacking back, which would have taken up room in our outdoor entertaining area; and lastly,
4. With our 7-metre span, screening on that expanse would have been near impossible with a bi-fold. With a sliding door we have the option of adding screens.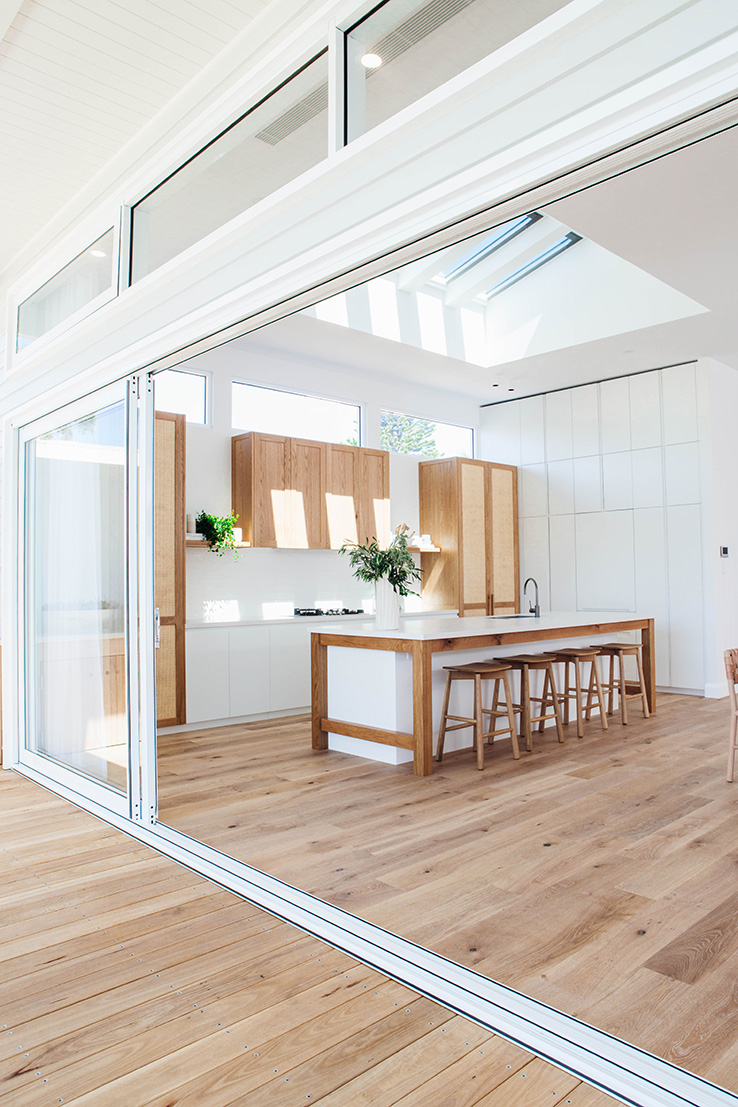 Once we established we weren't going to use a bi-fold in this outdoor entertaining space, we chatted with Wideline to come up with a solution for our 7-metre wide expanse. What they suggested was these 1800mm-wide panels: they are perfect for this space, giving us maximum, uninterrupted views out to the pool. With a fixed panel on each end, the double slider opens from the middle.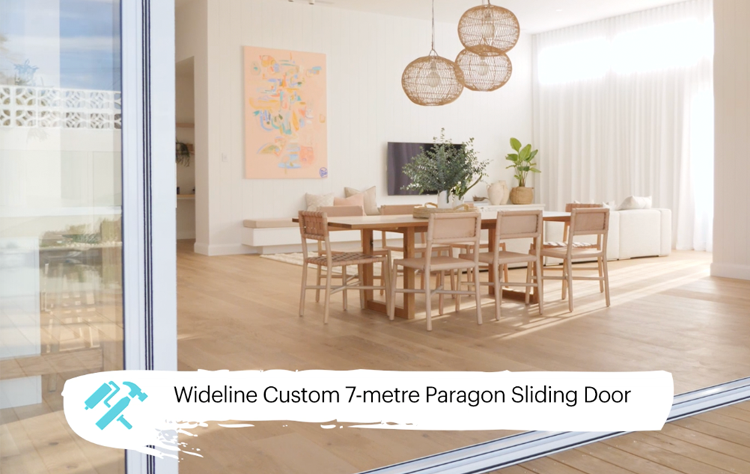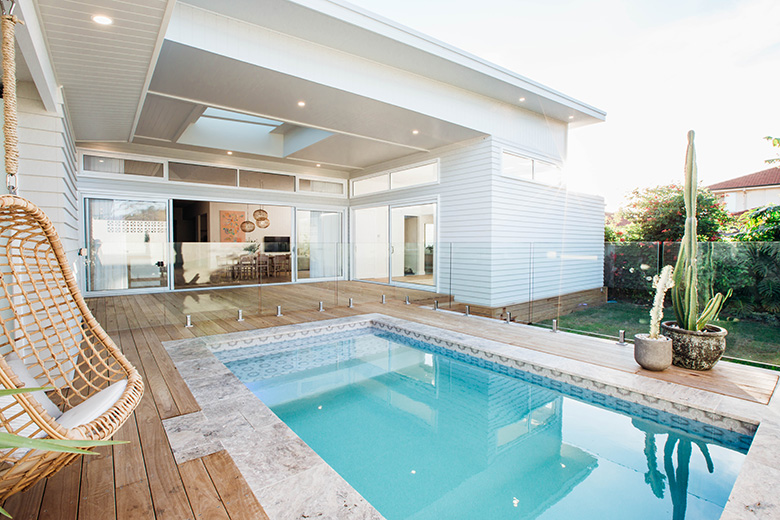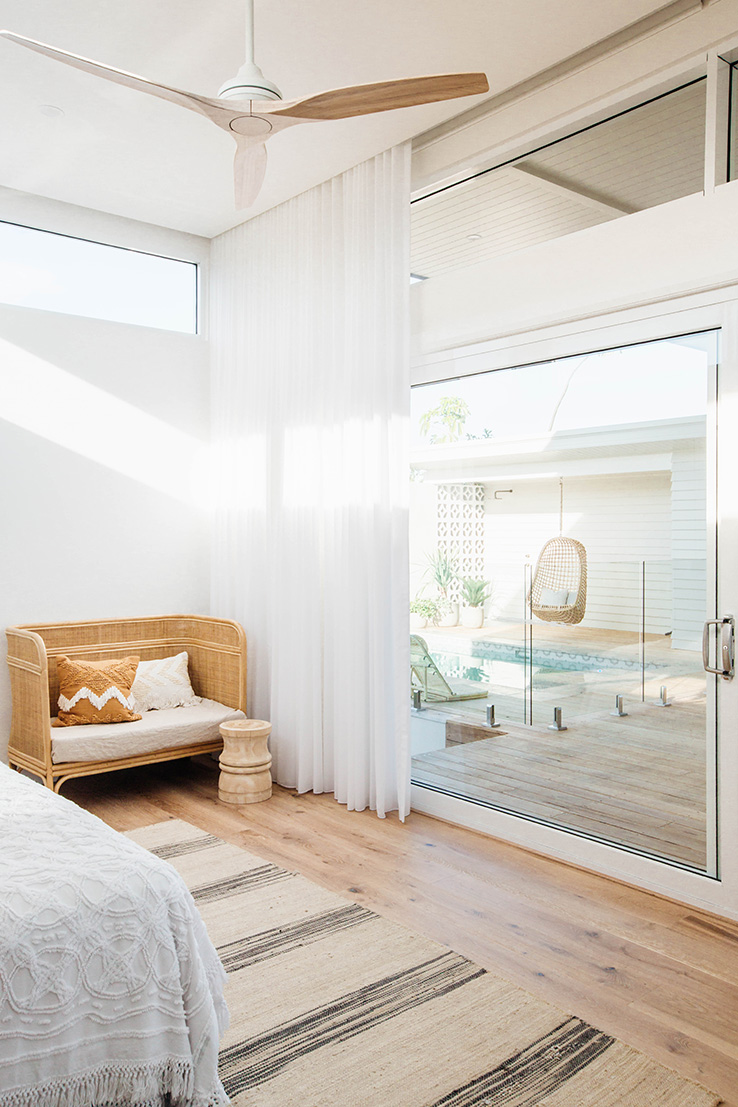 We did find the perfect space to use a bifold and that's off the smaller deck coming off our lounge room. We wanted this space to open up completely and the two panel bi-fold works perfectly to achieve this.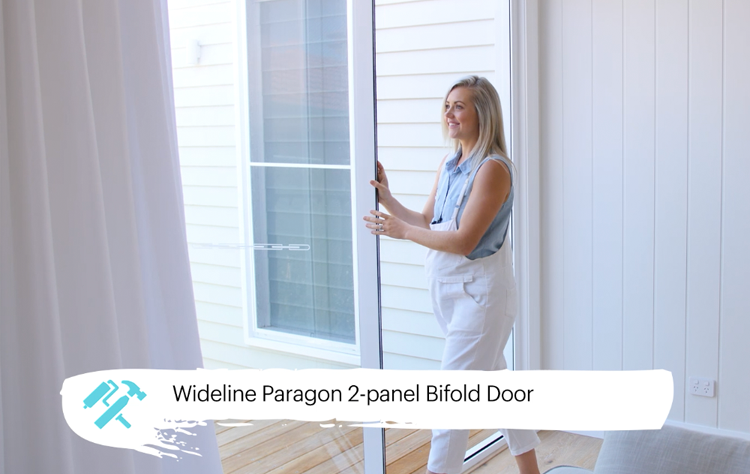 So if you're having trouble finding the right door for your space, remember that the purpose of each area will help guide this decision. And, as every home is unique, Wideline Windows have a range of options to help you make your decision.