Design Challenge Two of Network Ten's The Living Room has been accepted!  James Treble took out the win with his Ralph Lauren inspired room in Design Challenge One. We're back again this week for another beautiful room transformation standoff. For those who aren't already familiar with the format, normally, both Kyal and myself and James will make over the same room – giving the homeowner the choice of which room concept will stay. The idea is that we're presenting two takes on the one space, giving the homeowner – and the viewer at home – some options and ideas. This time around however, we're making over two separate rooms for the one family.
James Treble is making over 13 year old Jacob's bedroom and Kyal and I are making over 15 year old Courtney's bedroom. Courtney's room was VERY purple, so it was no surprise to hear that was her favourite colour!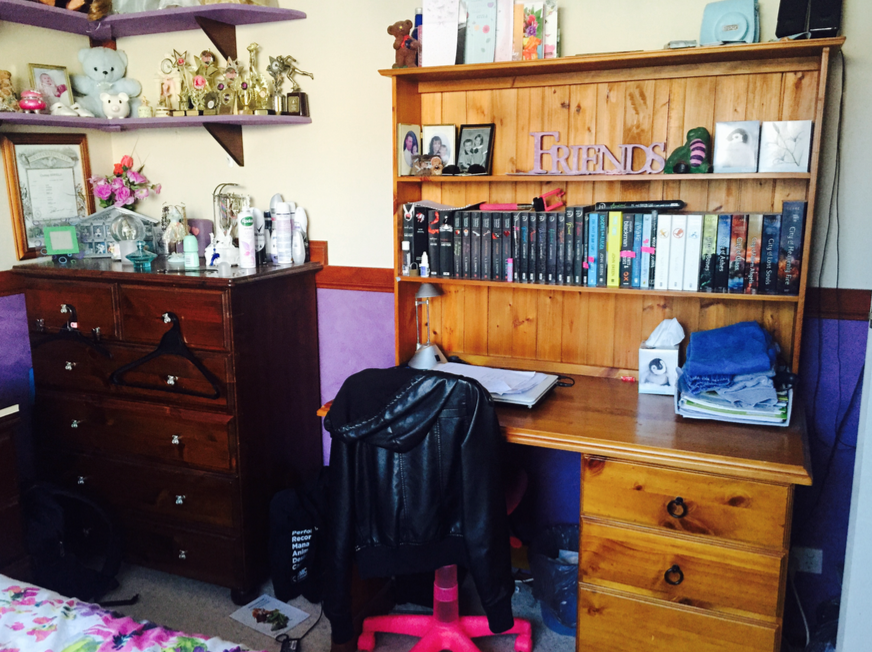 Courtney also loves to read so somewhere to store all her books was a key storage factor to consider. Courtney is in year 10 currently, so somewhere to study over the next few years is also important – however, what Courtney would really love, is an upgrade from a double to a queen bed. With all this in mind, we took on the challenge to not only create a fresh, updated look that is reflective of Courtney's personality, but also a space that accommodates both a desk and queen bed.
The layout is the first place we start. It made sense to keep the bed in the current position, however, using Bunnings Clever Cubes, we designed a creative and very affordable over bed storage solution. We then locked in a colour palette from the Taubmans range: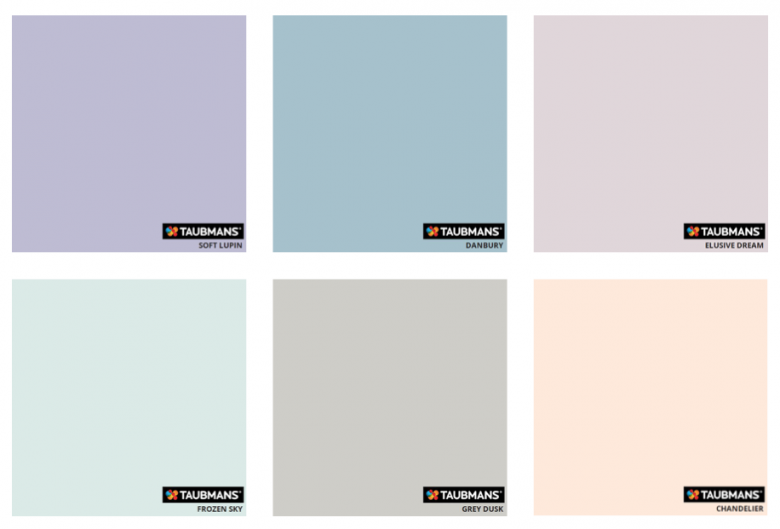 To give Courtney the extra space for a queen bed, we decided to build a desk that could be easily folded down when not in use. This included creating a custom peg board to sit above the desk as not only a feature, but also somewhere for pinning photos, reminders and school work. Using a Masonite pegboard from Bunnings, along with continuous hinges, pine, premium ply, and some sash cord we created a versatile study area that is very much in keeping with our pastel theme.
Using offcuts of ply wood, peg board hooks, and a hole saw, we created our own 'knobs' for Courtney to hang things from. We also created a custom pendant light holder and bedside shelf using offcuts of the pine and plywood. The Pendant Light is from Cheeky Reubens – the marble light fitting works so well with our pastel colour palette – and is great, as it plugs directly into a powerpoint. We also styled the space with a large rug from Freedom Furniture, linen from Adairs and accessories from Ikea and Design Twins Store. A mix of pastel, ply, copper and marble gives the space a modern and inviting feel.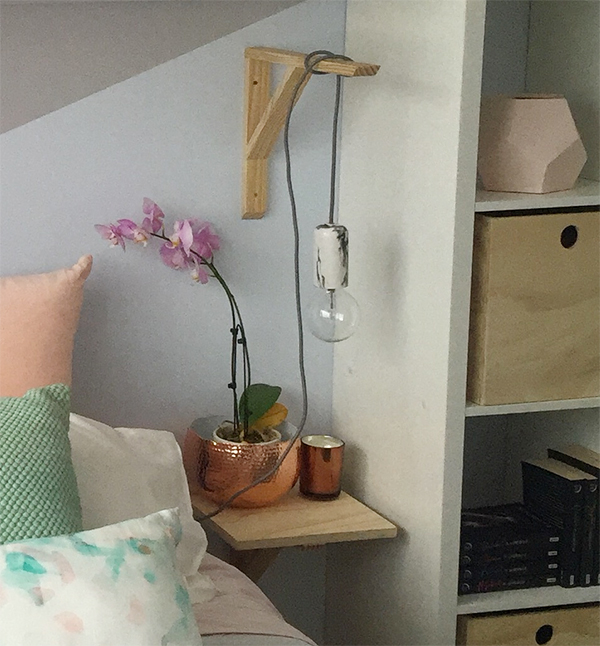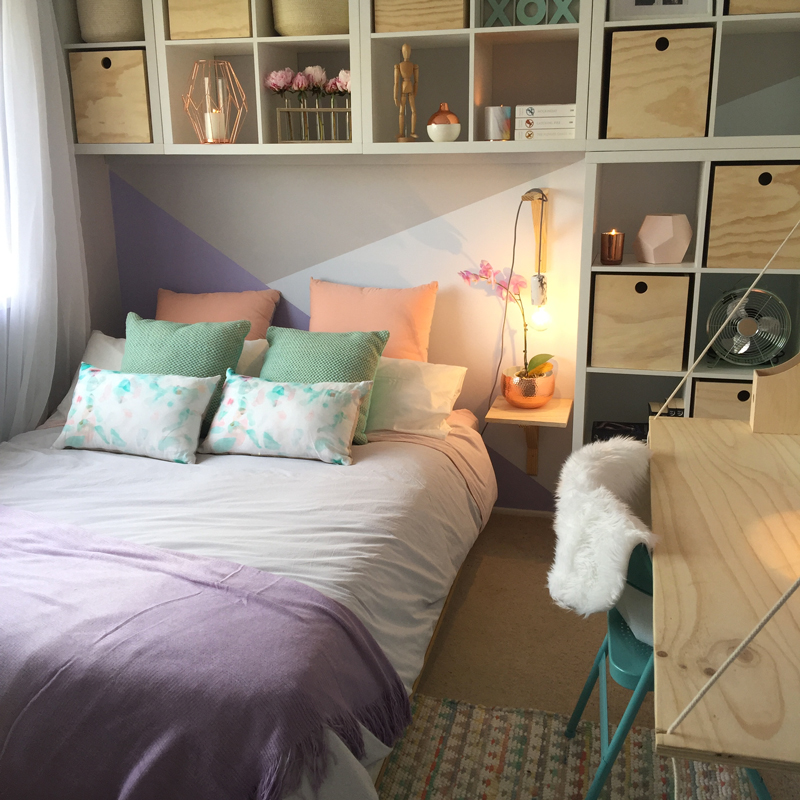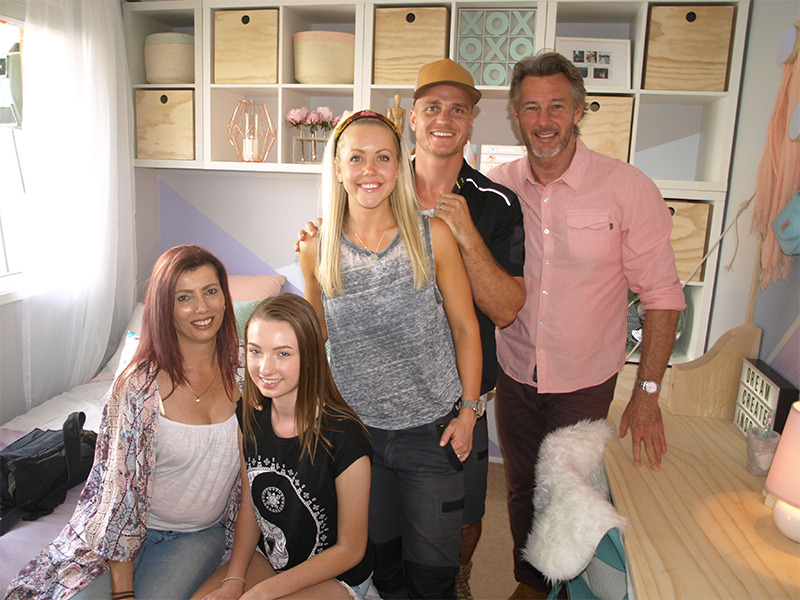 Mum was the judge on this one – and although this lucky family gets to keep both rooms, Kyal and I came out with a win! Although it's not about who wins –  as the newbies on the The Living Room it's great to have one under our belt. So, JT, we're even now – and ready for the next challenge! 😉  Head over to TenPlay to watch the full episode and download a fact sheet.
K&K