It currently stands at one all on the Design Challenge tally – and The Living Room have set their biggest Design Challenge yet! We are making over a large living, dining and kitchen space for a beautiful family of five, Phil, Janet and their three boys. The existing space is generous in size with plenty of natural light.
The room had a warm and inviting feel to it, however with three young boys, Janet and Phil have understandably been reluctant to purchase any new furniture. Instead, the space is a collection of old sofas and chairs they've either had for years or found on the side of the road.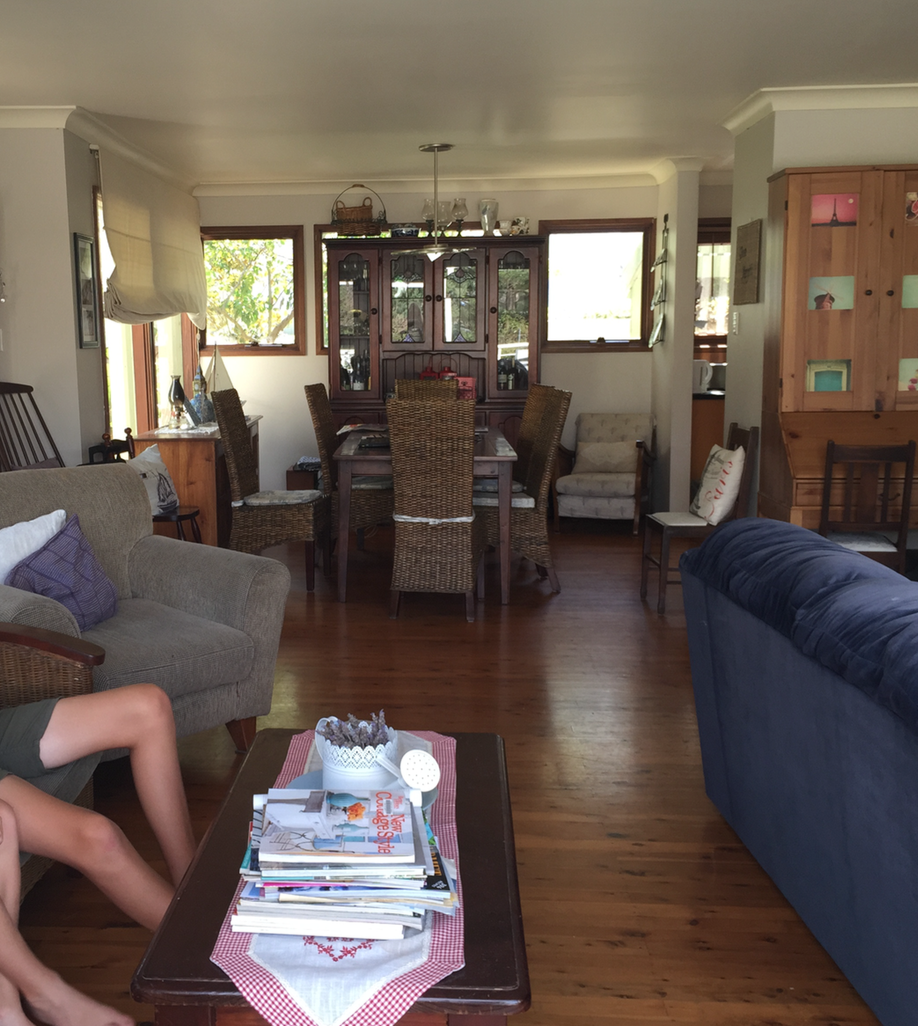 Don't get me wrong, I absolutely love a roadside gem – but this room needed a refresh!
What Janet clearly does well, is create beautiful vignettes of items that have sentimental value.
For example, a lamp given to her as a present from Phil sits on a small side table in the corner.
Its items like this that give this room personality and soul – so we're keen to use these pieces as inspiration for the new look!
Barry Du Bois sets the brief – with Designer James Treble to give the room a 'Coastal' spin, Kyal and I are to give the room some 'Country' charm. First things first: getting the layout sorted. We don't change too much in this regard. The room is a tricky one as there are windows everywhere! What Kyal and I do decide to do is create a custom daybed that will sit in an otherwise awkward corner. The window is a beautiful space to enjoy the morning sunlight, however needs to be custom built to suit the space as the area also acts as a thoroughfare for the family to access the outdoor living area.
Our daybed build consisted of materials found at Bunnings – which makes it the perfect weekend project. The daybed essentially consists of a pine frame, clad with some Easycraft Regency Cladding and an MDF top. We've used pine posts on each corner that we had sandblasted to create a rustic timber feel – in keeping with our Country theme.  Head to TenPlay for the materials and instruction fact sheet.
Our initial mood board for the space included rugs, furniture and styling pieces from Temple and Webster.
The large room required rugs to zone the space – so we've used two identical rugs in this lounge room to create the illusion of one large rug. From there, we've layered with some key pieces. Our favourite being the linen sofa – I'd happily spend a few hours reading a book on that
dreamy couch!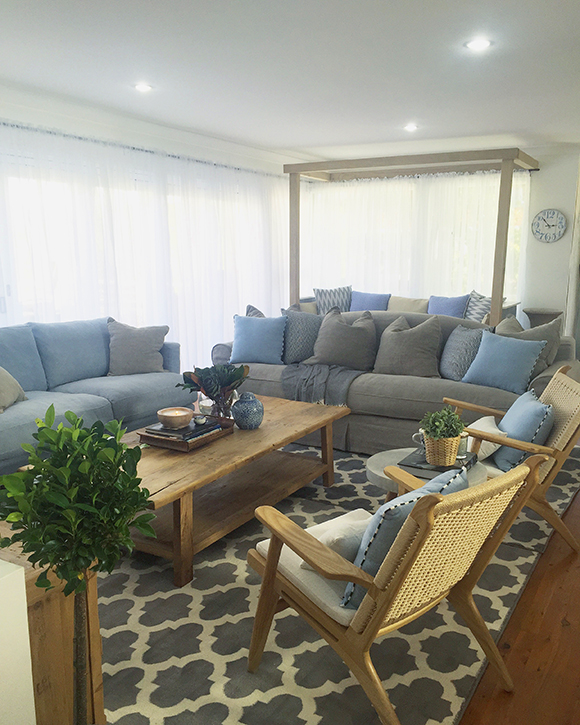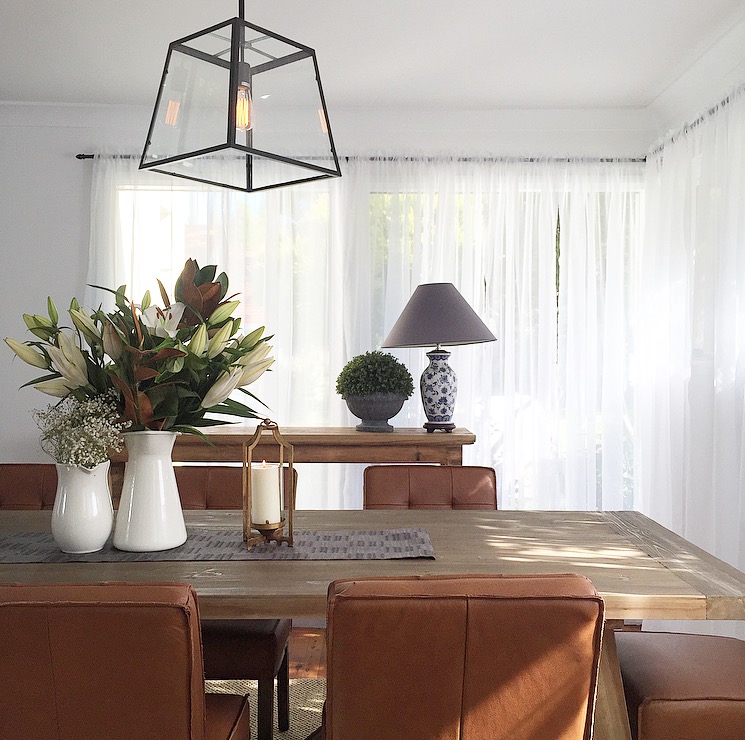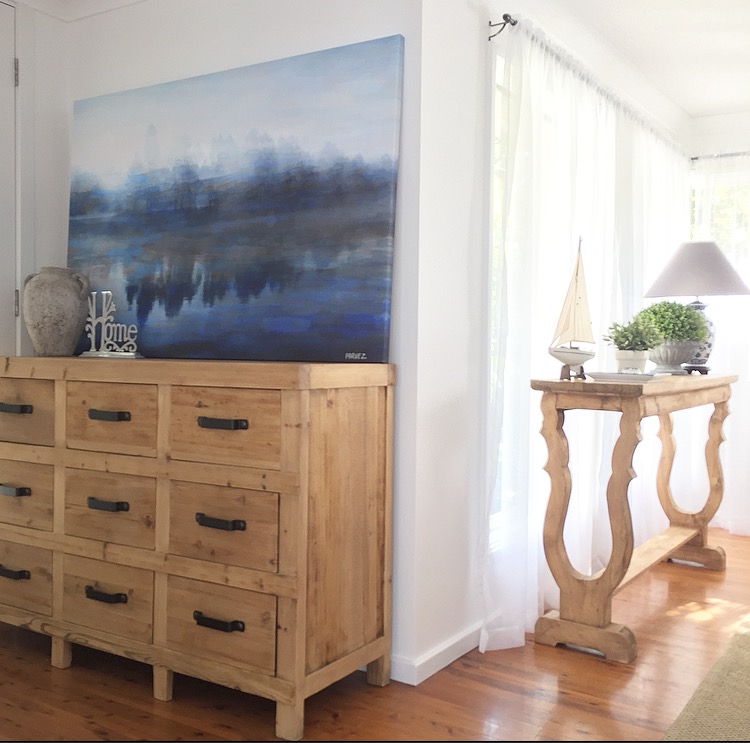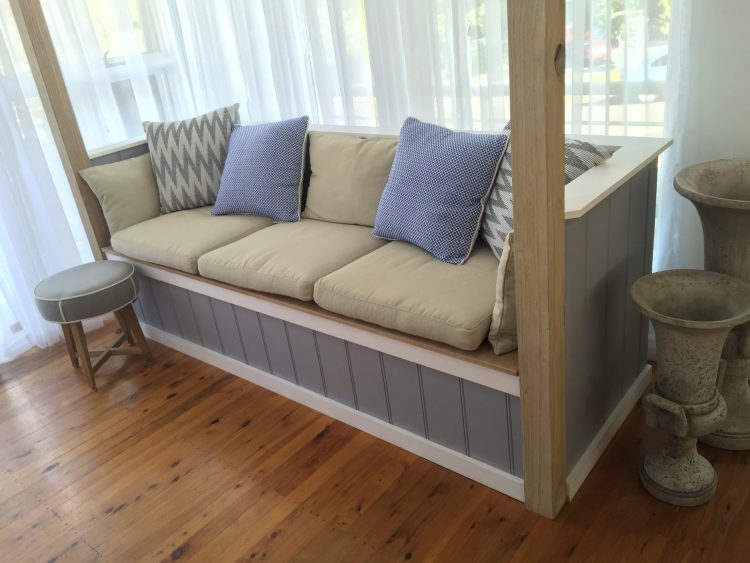 We were stoked with our room, and James Treble's space was just as amazing, so the homeowners had a really tough time making a decision – but there can only be one winner! Janet and Phil chose our room for the win – the custom daybed and linen sofa being the major drawcard. With a win up our belt we're ready for the next Challenge JT.
Watch the episode now at TenPlay.