Mel and Steve are both well travelled and have enjoyed picking up small token objects and souvenirs along the way, creating an eclectic mix. They are fun and enjoy entertaining but the trouble is, their living space is quite long and narrow, so to accommodate guests they've opted to push the large sofas and dining table against the wall. Whilst they were trying to create space, this has had the unexpected result of actually making the space feel smaller. The exposed brick wall, although textured, means the space feels dark – which certainly didn't suit Mel and Steve's sparkling personality!
One of the first things they did when they purchased this property, was to paint the front door yellow. They love their bright entry – and wanted it to remain. So with this in mind, the yellow front door was our inspiration for a 'Palm Springs' landscape-inspired room makeover!
Our challenge set by Barry Du Bois was to make-over this room to give the brickwork a new lease on life, as well as create storage and display for their travel keepsakes and memorabilia. Given the room is long, narrow, and acts as a thoroughfare to the other areas of the home, we felt an oval-shaped coffee table (with storage, of course!) would be perfect. All materials are from Bunnings and it's the perfect weekend DIY project!  We're really happy with the end result and most importantly, Steve and Mel loved it too!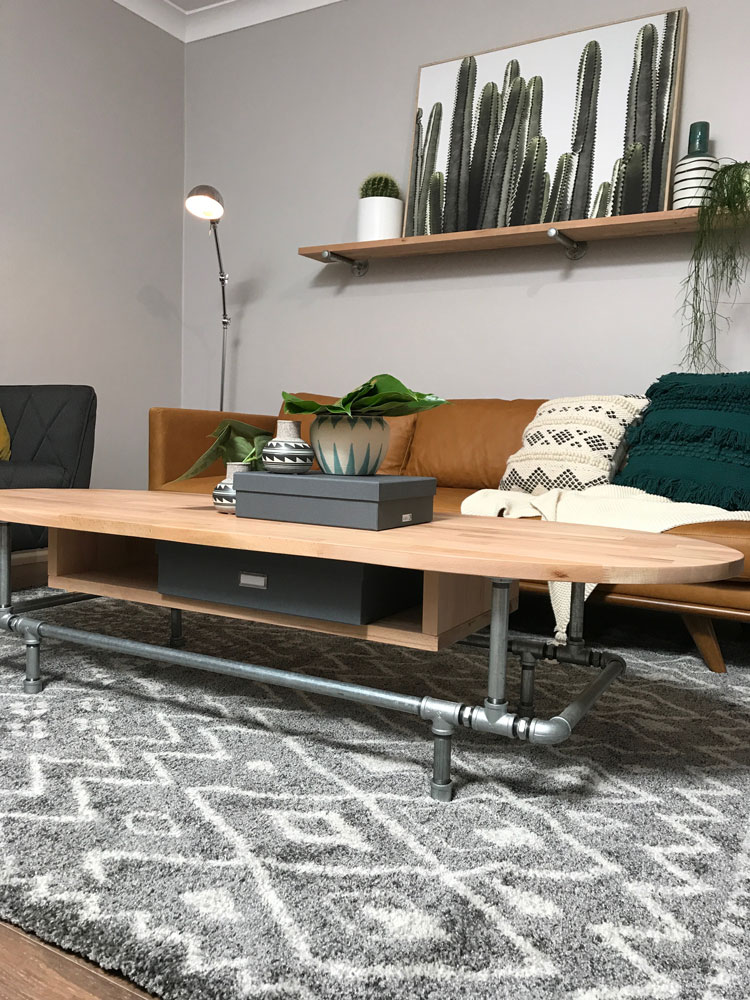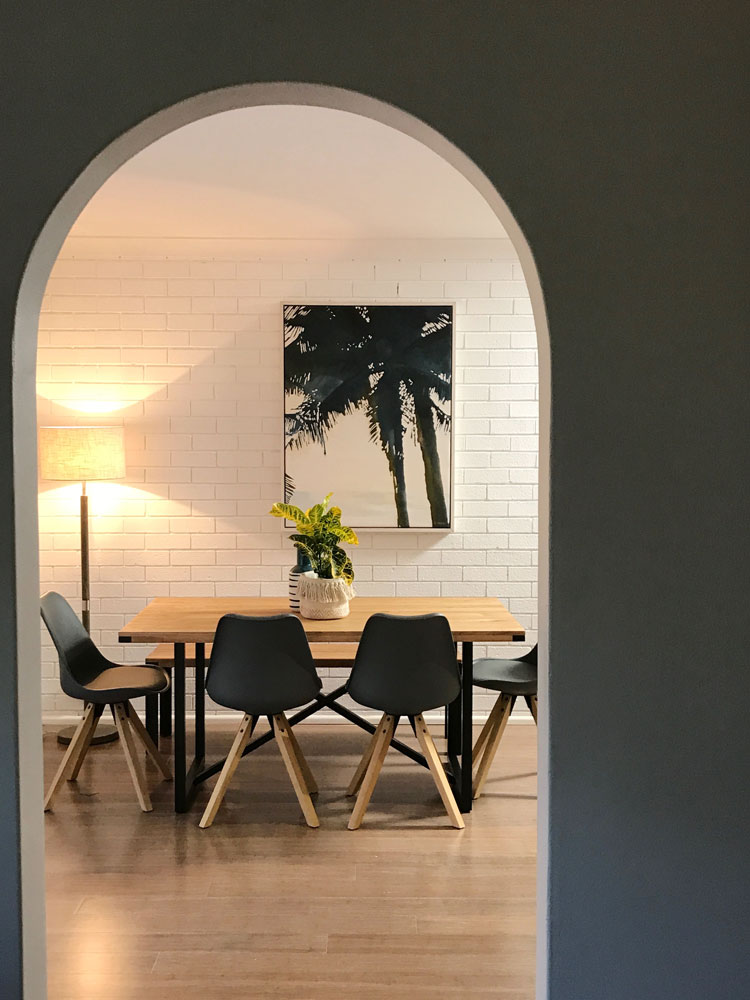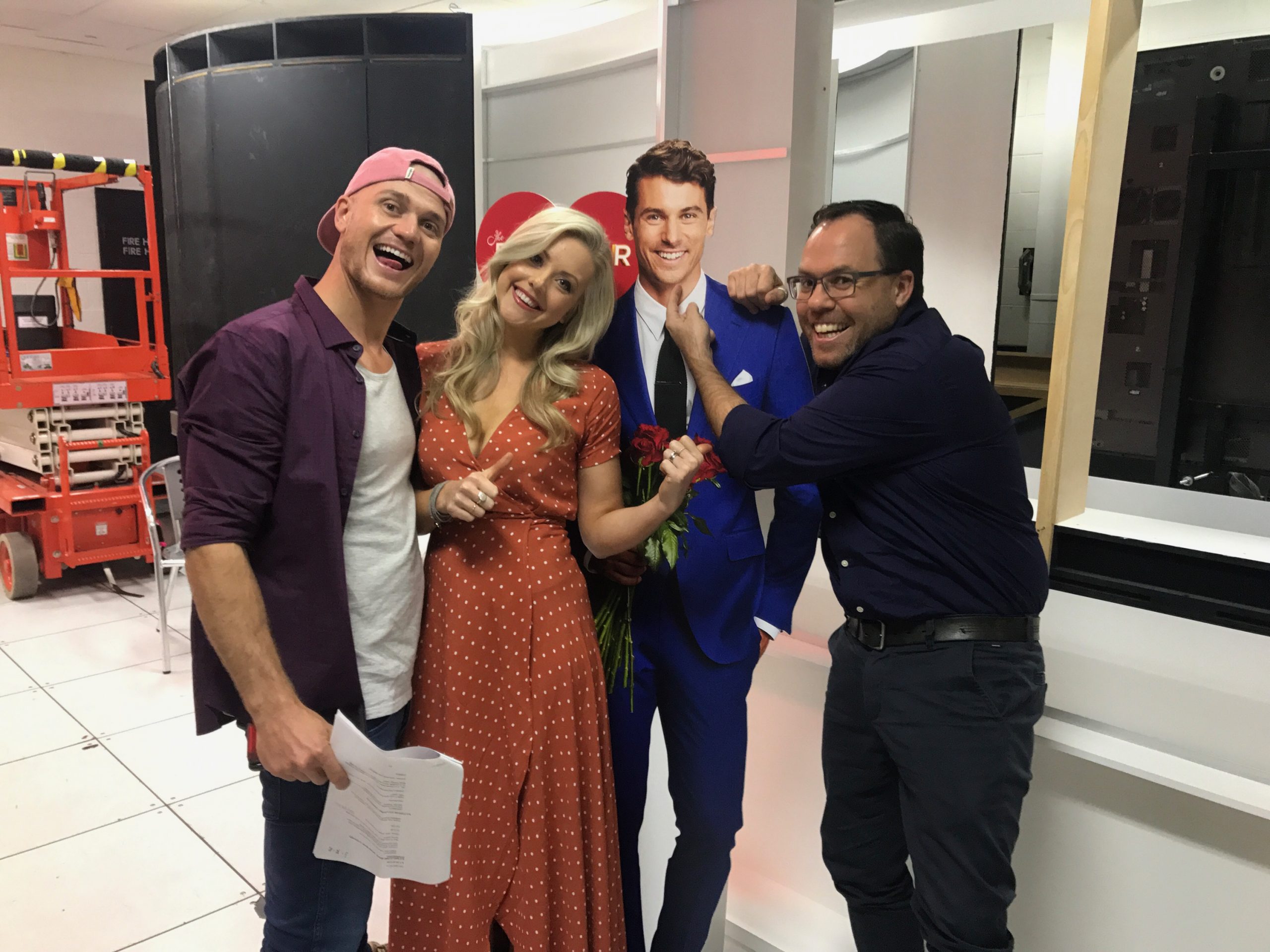 Visit TenPlay to catch up on the full episode and find step-by-step instructions for our custom coffee table build.