Danny and Robyn purchased this home with the vision of enjoying the outdoor space together, along with their two young girls and border collie. Fast forward a year and the family spends little to no time in this space. As much as Danny loves sitting out here, the girls find this area cold and uninviting. It feels more like a 'man cave' than an area that the whole family would enjoy. Danny would love nothing more than to enjoy family meals outside, or have the girls entertain their own friends in this space.
The space has so much potential as it has a great flow from the kitchen and indoor dining area via large glass sliding doors.  This week's brief on The Living Room was to create an inviting and warm outdoor space that the whole family could enjoy.
Our first goal was to work on the layout.  It's quite a large area so we divided the space into multiple zones: a lounge area, an outdoor kitchen with central bar for dining, a 'chill out' area with room for a hammock, and an area on the grass for an outdoor firepit.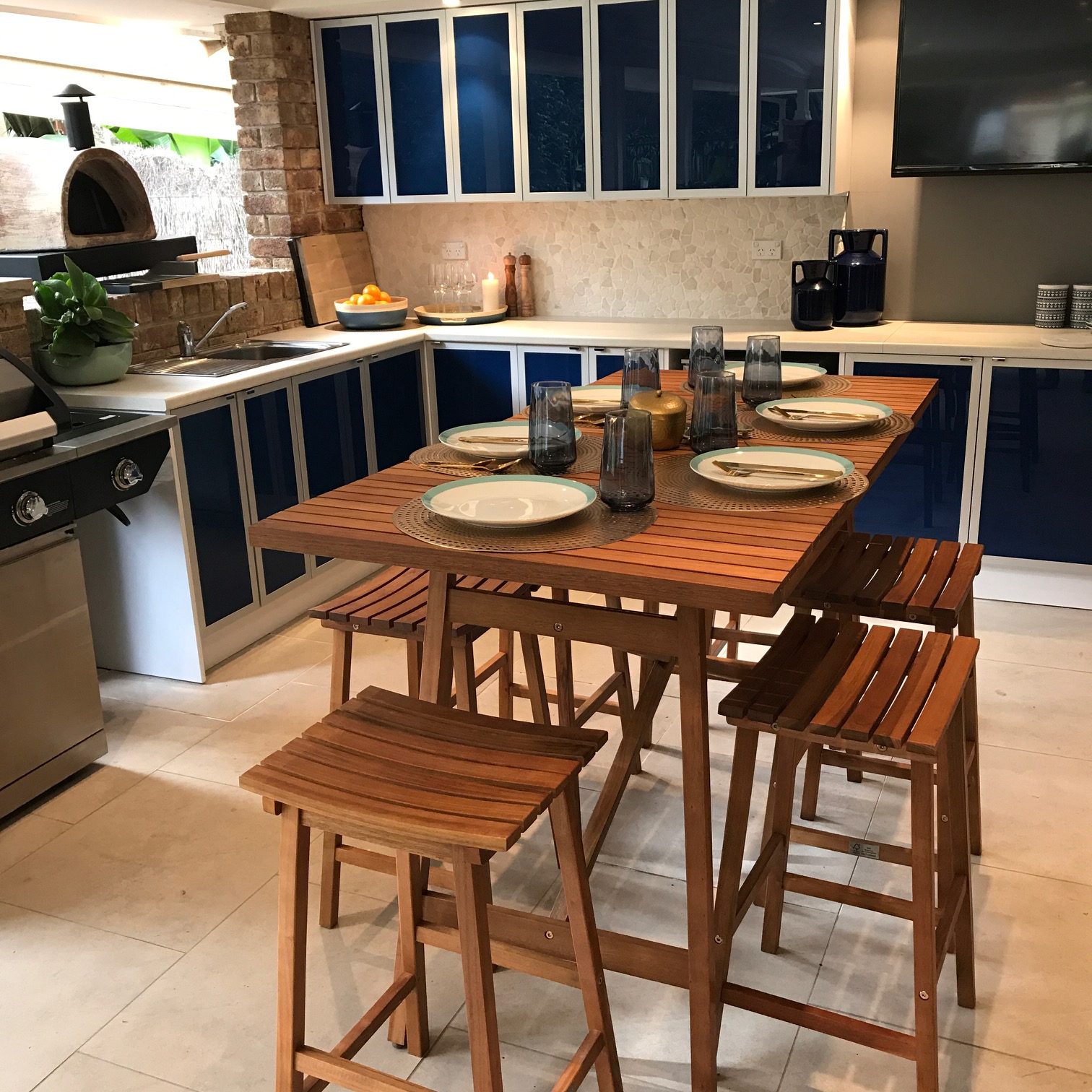 Visit TenPlay to catch up on the full episode and find step-by-step instructions for our custom coffee table build.