If there is one thing that 2021 has taught me, it's to never take the act of sharing a meal with family and friends for granted! Entertaining, food together, setting the table and enjoying one another's company was what I missed most during our 2021 lockdowns. So bring out the nice glasses, napery and serving trays – life's too short to keep them stored away in the cupboard for 'special occasions'!
Here's a look at our annual KK Homewares Christmas shoot with Honeysett House; we love doing this as it's an excuse for us to enjoy one another's company whilst also creating a beautiful spread.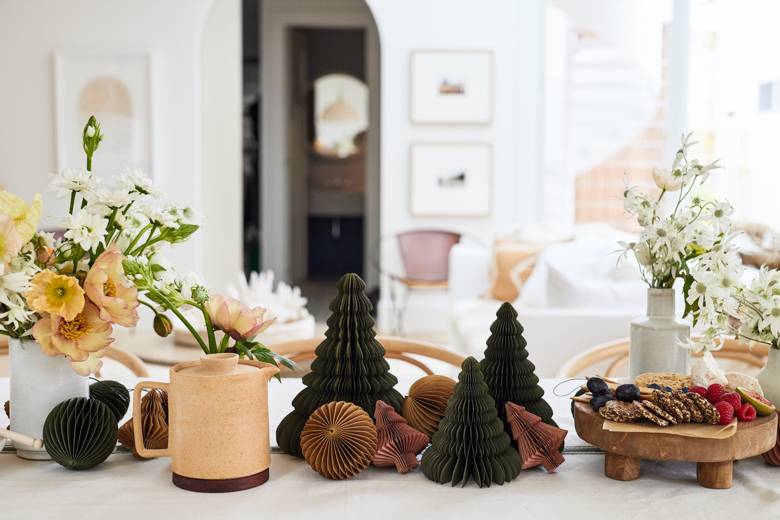 If you're looking for inspiration for setting your own Christmas table, here's a list of what we've used…
Grateful Tablecloth, also available in Set of 4 Napkins, Veda Vessel and Nima Vase, Honey Drizzler, Eka Teak Footed Tray, Pasca Teapot.
Foliage & Flowers, Linen Apron and Silk ribbons (on packages under tree) : Honeysett House
Paper Decorations and Hanging Ornaments, used on table : available in various shapes and colours at KK Homewares
Faux Christmas Tree, purchased from Koch & Co approximately 5 years ago.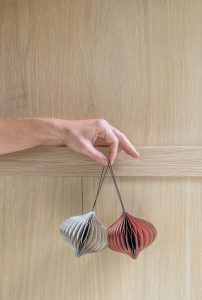 Shop all paper ornaments and table styling here.
Photos by Dross Photo