GlobeWest is often my first port of call when working on residential styling projects.  With a huge variety of furniture and homewares, I always find something that works!  Their new 2018 collection has not disappointed with plenty of stunning pieces for a wide variety of interior styles.  It was our pleasure to sit down with Keti, GlobeWest's talented design manager to find out a little more about the collection and what a typical day involves.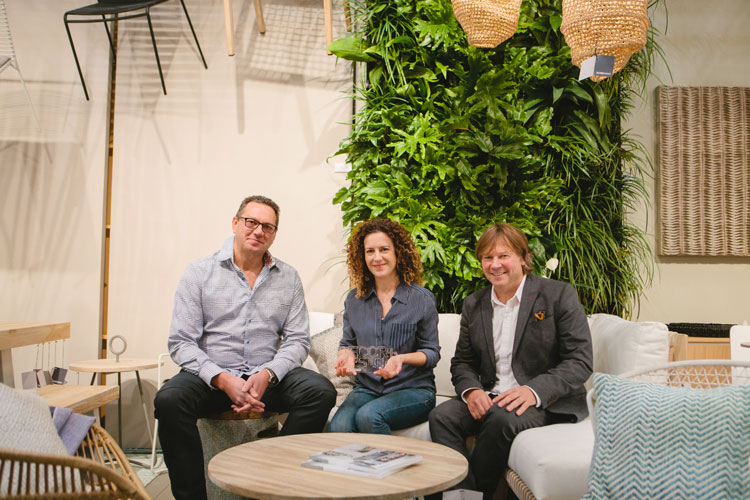 Could you tell us a but about GlobeWest 2018 collection?
For Collections 2018 we've embraced lots of new textures, colours, and unique exquisite craftsmanship across our distinctive range of furniture and homewares.  As always, it's been inspired by the way Australians live, ensuring there's inspiration for lovers of Contemporary,  Modern, Classic, Eclectic and Coastal style interiors.
We have an additional 22 new collections comprising of 12 indoor, 7 outdoor, and 3 homewares additional additional collections.
Our Collections 2018 includes timber case goods in a variety of woods, together with warm neutrals, crisp whites and soft grey finishes.  Highlights include statement entertainment units and buffets with rounded edges, curved bases, perforated metal inset detail and sleek black powder-coated legs.
We're also really excited about our evolving occasional pieces, which includes side tables, chairs and coffee tables; featuring raw edged marble, unique geometric patterns, and feathered and herringbone inlay designs.  We've also added luxurious Italian travertine, a mix of grey and white marble, and gold brass framework for that extra bit of sophistication to the range.
We expanded our velvet colour palette in our upholstered furniture, with sofas, occasional and dining chairs in vibrant peppermint, deep emerald, rose, claret and golden hues!
How would you best describe the GlobeWest design direction for 2018?
We wanted to ensure our customers could create interiors to reflect their unique personal style, so we have taken the collection in six diverse directions that connect to the core interior styles:
Within our 'Contemporary' aesthetic, we took two directions, embracing the methodical mismatch of layers and textures, while including warm tones and natural timbers. We love the look of unadorned forms, creating a stylish simplicity.
Our 'Retreat' theme introduced more relaxed coastal interiors – it's all about bringing the outside in – while contrasting the warmth of timbers with crisp whites and soft greys.
We took an exciting approach to our 'Modern' aesthetic by taking a sculptural turn, with rounded silhouettes and raw finishes bringing new life to monochromatic interiors. We explored this trend of mindful living, and created pieces that commit to extreme simplicity and clean lines.
Our 'Classic' theme is as retains elegance, counterbalancing luxurious textures and metallic accents with a more considered colour palette. Luxe silhouettes and bold brass details complement our new marble dining, coffee and side tables.
For 'Global Eclectic', we wanted to create those unexpected pauses as you enter a space with an artisanal touch, surrounded by handcrafted designs with a bohemian edge. This theme includes Moroccan style worn looking pieces and stunning handmade pendants with beaded designs.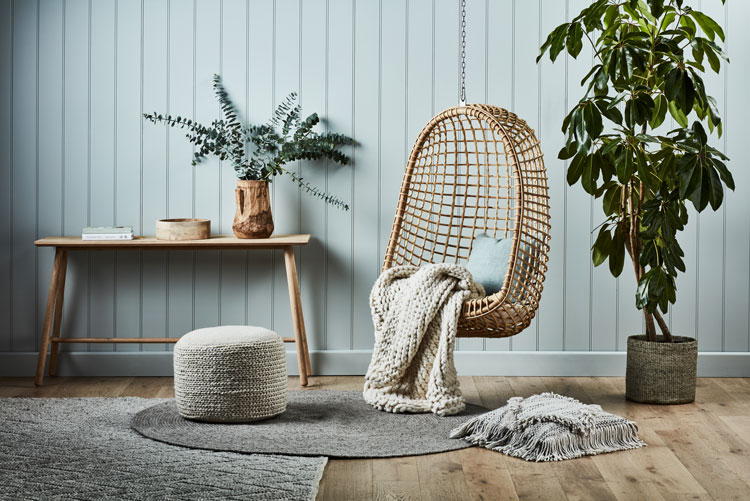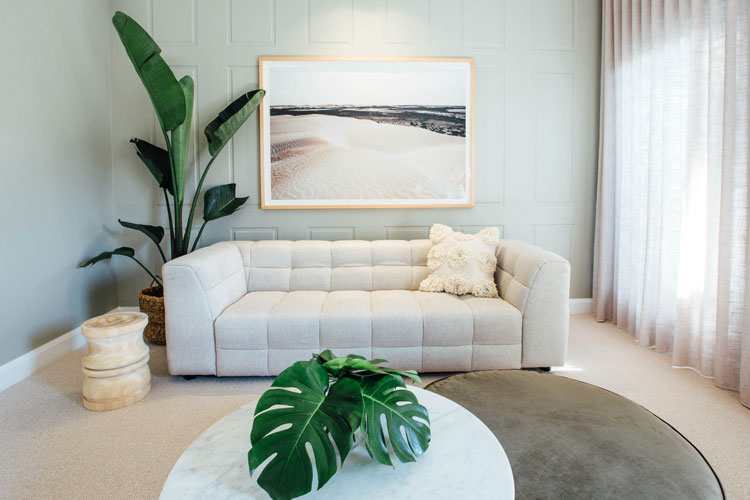 What does a typical day at work involve for you?
My day tends to be split between my office desk in our open plan office and the design studio where I can get a bit more immersed in a creative headspace. I spend quite a bit of time on email communicating with our makers in the morning, meet up with the team to discuss designs, developments, to look at samples and talk about the commercial, analytical aspect of creating a range.
Often the afternoon is when I'm in the studio immersing myself in imagery. I research very broadly and then filter through things to decide on the direction to take with the range. But If I'm shooting for our catalogue the days are topsy turvy and I'm running around pulling everything together leaving half-drunk cups of tea everywhere!
What has been one or two of your favourite projects in your career?
Bringing our range together and creating the imagery for the collection is always one of my favourite things to do. Working with photographers and stylists who are at the top of their game is really inspiring and the end result always brings a sense of achievement. Shooting on location especially is a real buzz, although a lot of hard work too!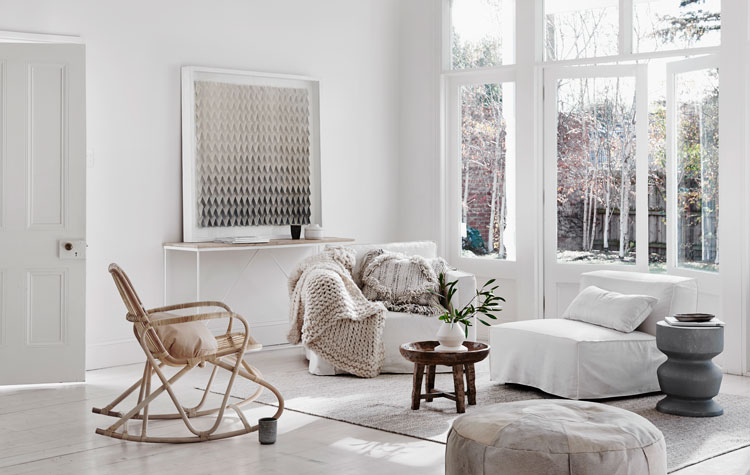 Which other Australian designers, artists or create people inspire you?  And where else do you draw inspiration from?
I'm always amazed by the talent unearthed at VIVID at Décor+Design.  It's very inspiring to meet new Australian designers who are passionate about product.
Artists – we are really spoiled for choice but I can't go past Adriane Strampp.  We've used her work in some of our campaigns and I never tire of looking at her beautiful pieces, I love the layering of colour and the feeling of nostalgia she produces through her work.
I also get inspired collaborating with creatives like Ruth Welsby for instance, who has an innate understanding of colour; people that are passionate about what they do and enjoy the buzz of new ideas.
And then in a broader way by architecture, nature, and it sounds like a cliché but travel too – I love learning about how different people live, what's important to them and what makes them feel good in a space.
What has been your proudest career achievement to date?
It's always a bit nerve wracking when we bring out our main range and share it with the greater team and our customers in July. One of my favourite things is when I meet customers who show me pictures of their newly furnished homes, I get to see our pieces curated to suit their own personal space and style, that always makes me and the team feel proud.
What advice would you give to someone wanting to add a personal touch to their home?
Choose artwork that you love – don't be afraid to leave a wall blank for a while until you find a piece that you know you will treasure forever and never tire of!
When designing a room, what is the most important factor for you?
Expressing individuality and creating a space that excites your senses when you walk in at the end of the day.
Tell us about your favourite piece that you personally own.
My Elle luxe marble coffee table.  It's become the central functional piece in my home.  I have floor cushions around it and it ends up becoming my desk, dining table when friends are around and a place to rest a cup of tea on and read on the weekend.
Check out more from GlobeWest here.