Creating a festive table for this year has been extra special after the last couple of years of uncertainty, and this year we are looking forward to sharing some time with family and friends around the table in (hopefully!) some beautiful weather.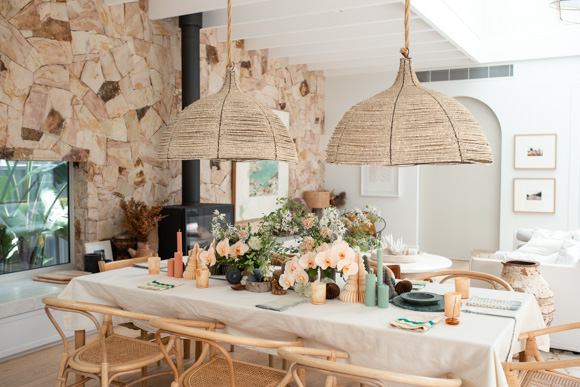 Whilst we have kept with our signature of earthy tones, we've also introduced some gorgeous soft greens, blues and cream colours to our tablescape this year, and we think it looks magical!
We've used our paper ornaments both on and off the tree, together with our standing paper trees, clay beads, stone bowls, timber pieces, delicate blown glass incense holders, all atop some classic linen.
It was so easy to introduce a pop of fun colour with our linen table napkin sets and of course the fresh blooms by Honeysett House are divine!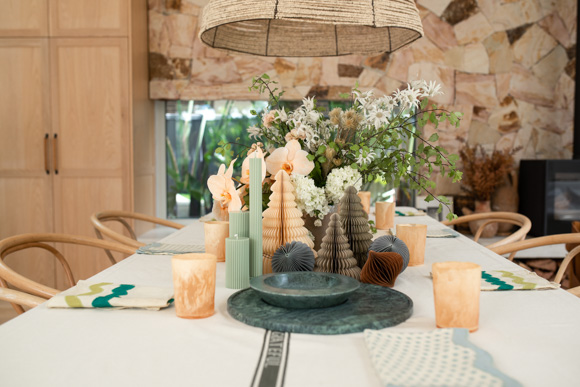 There are plenty of special pieces in our online store at KK Homewares that we know you're going to love. Whether you're looking for a gift, or for that missing piece that will really make your own table sing, we know you'll find something to keep and love.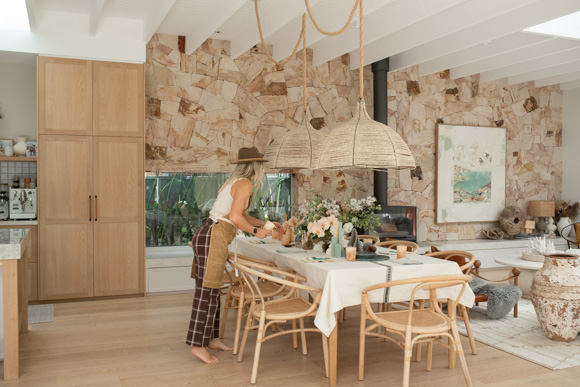 Good luck with your own styling and planning, we look forward to seeing how you bring your own style together. K x
Featured Products:
Grateful Tablecloth, Christmas Paper Ornaments and Standing Trees, Axis Marble Bowl & Platter Set, Earl Vessel in Creme Brulee (also available in Matcha), Marble Serving Bowl, Eka Teak Footed Tray (more stock available soon), Ryde Scallop Napkin Set, Tio Teak Serving Spoon, Pillar Candle Collection in Sepia and Sage Green, Glass Vessel Incense Holder in Amber (also available in Pink), Small Clay Beads, Incense.
Flowers by Honeysett House. Photos by_Laura-Jane.