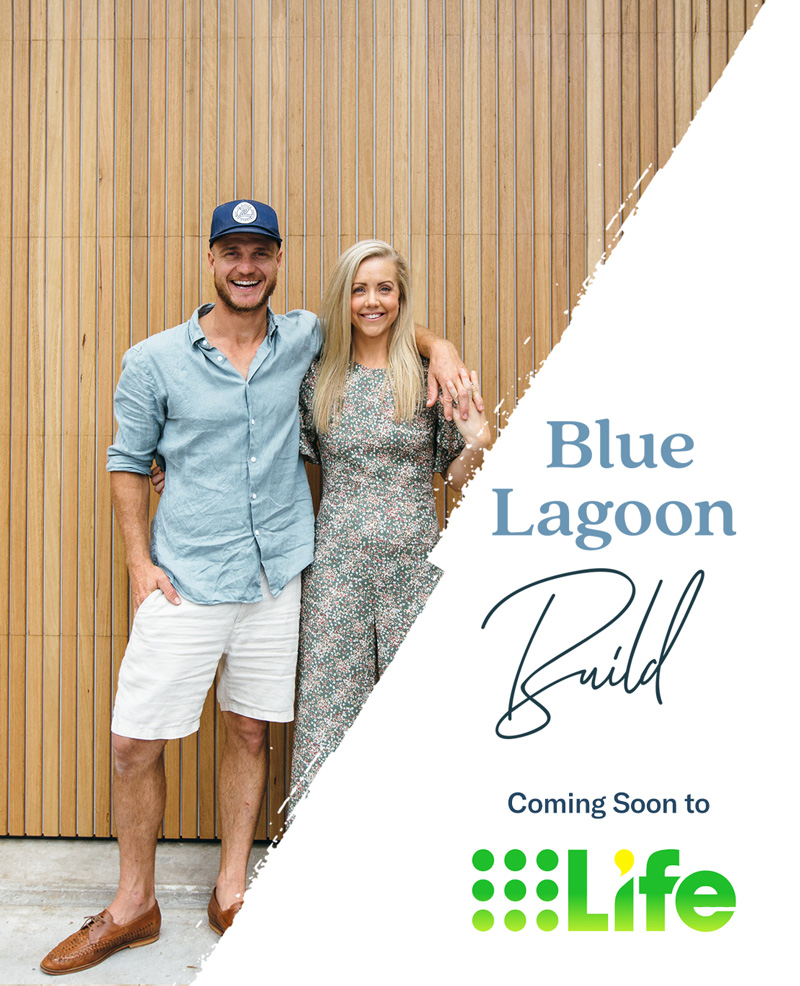 We are thrilled to announce that
Blue Lagoon Build
has been adapted to the big (TV) screen and will be airing on 9Life next Sunday!
We've transformed the web series into a MEGA, 2-part TV special with tonnes of never-before-seen footage from the build and design process, as well as our family life on the Central Coast. There is blood, sweat and tears as we juggle the highs and lows of building… but as always, a lot of love and laughs. Premiering Sunday 22nd and Sunday 29th August at 8:30pm on 9Life (after The Block).
Join us on the next phase of our journey!
Tune in on 9Life Sunday 22nd and 29th August